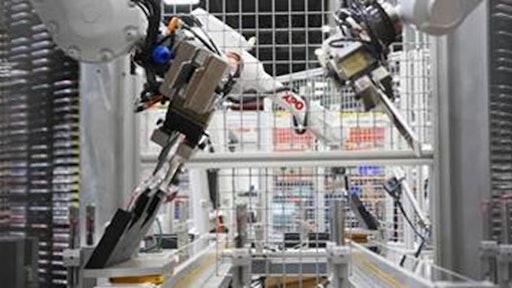 XPO Logistics
XPO Logistics, Inc. announced a plan to pursue a spin-off of 100% of its logistics segment as a separate publicly traded company. XPO intends to structure the spin-off as a transaction that is tax-free to XPO shareholders and would result in XPO shareholders owning stock in both companies.
After a thorough examination of all strategic alternatives, the XPO board currently believes that the optimal path to unlock aggregate equity value is to create two independent companies that are each well-equipped to capitalize on secular growth trends in their sectors. If completed, the spin-off will result in separate businesses with clearly delineated service offerings: XPORemainCo, a global provider of less-than-truckload (LTL) and truck brokerage transportation services; and NewCo, the second largest contract logistics provider in the world. Both companies are expected to trade on the New York Stock Exchange.
Brad Jacobs, chairman and chief executive officer of XPO Logistics, said, "By uncoupling our transportation and logistics segments, we intend to create two high-performing, pure-play companies to serve the best interests of all our stakeholders. Both businesses will have greater flexibility to tailor strategic decision-making and capital allocations to their end-markets, with the benefit of strong positioning as customer-focused innovators. We currently believe that this spin-off is the most effective way to unlock significant value for our customers, employees and shareholders."
If the spin-off is completed as expected: Jacobs will continue to serve as chairman and chief executive officer of XPORemainCo, and will become chairman of the NewCo board; Troy Cooper will continue to serve as XPORemainCo's president; and the executives currently leading XPO's global logistics segment will continue to serve in senior positions with NewCo.
The transaction is currently expected to be completed in the second half of 2021, subject to various conditions, including the effectiveness of a Form 10 registration statement, receipt of a tax opinion from counsel, the refinancing of XPO's debt on terms satisfactory to the XPO board of directors, and final approval by the XPO board of directors. There can be no assurance that a separation transaction will occur or, if one does occur, of its terms or timing.
Compelling Strategic Rationale for Separation
The XPO board of directors believes that the creation of two pure-play businesses with distinct service offerings will provide significant benefits to both companies and their stakeholders, and that a lower debt profile with enhanced earnings potential will make it easier to achieve each company's target of an investment-grade credit rating. Importantly:
XPORemainCo and NewCo would both benefit from an undiluted focus on their specific strategic priorities and customer requirements.
Each business would be able to deepen its differentiation by having its technology team focus on enhancing the proprietary software developed for its specific service offering — notably, the XPO Connect™ digital transportation platform and XPO Smart™ productivity tools for logistics and LTL operations.
Each standalone company would have an investor base aligned with a clear-cut value proposition and be valued separately by the investment community, potentially resulting in an increase in equity value that would benefit each of the businesses in executing its strategy.
Each business would be able to attract and retain world-class talent by offering meaningful equity-based compensation that correlates closely to performance.
Separate public stock listings would enhance each company's ability to pursue accretive M&A opportunities, with the benefit of an independent equity currency at a potentially higher value.
XPO's views regarding the spin-off's potential impact on aggregate equity value are based, among other things, on a study of the valuation multiples assigned to its publicly traded peers that have more specialized business models. The company believes that, by simplifying the business model and strengthening the focus of each resulting company, a spin-off is the optimal way to unlock significant equity value not currently reflected in the existing conglomerate and thereby benefit both businesses and their stakeholders.