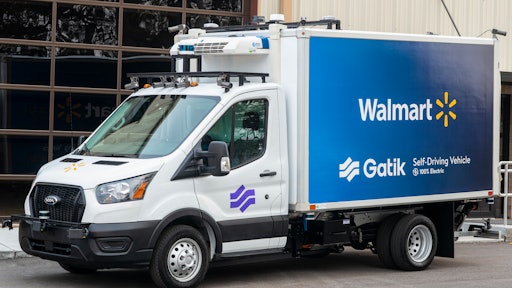 Gatik
Gatik has closed $25 million in Series A funding co-led by Wittington Ventures and Innovation Endeavors with participation from First Move Capital and Intact Ventures. Existing investors like Fontinalis Partners, Dynamo Ventures, AngelPad and others participated as well. Gatik's investors bring a wealth of deep experience in automotive, artificial intelligence and supply chain, making them a strong strategic fit for the company's rapid development. Gatik will use the financing to further expand its operations across North America, its team size in Silicon Valley and growing presence in Canada.
"We truly appreciate the support of our new and current investors, along with their confidence in our business model, our vision and our team. We will leverage this new funding to continue expanding our retail partnerships and fleet deployments, enhance our technology platform and grow our team in order to further optimize the middle mile's supply chain," said Gautam Narang, CEO and Co-founder of Gatik. "We will continue to build on our momentum in bringing autonomous vehicles into the mainstream while driving substantial efficiencies in supply chain logistics for retailers across North America and beyond."
Launched in 2017, the company is now operating its autonomous vehicles up to 7 days a week, 12 hours a day, on single routes up to 300 miles. Gatik's offering delivers significant, long-term business impact, enabling companies to save substantially on their middle-mile delivery costs and increase efficiency and scalability. Retail customers who previously had to wait for order fulfillment once every two days now have their orders filled once every two hours for a 24X increase in efficiency. Gatik worked closely with its retail customers to design the right form factor to address today's rapidly shifting market and help them automate their on-road logistics.