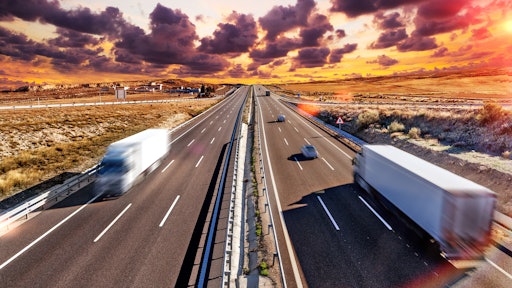 carloscastilla - stock.adobe.com
Geotab announced a strategic alliance with Deloitte Canada and Deloitte Chile. Deloitte will offer Geotab's product portfolio as well as consultation and integration services to its current customer base across Canada and Latin America. The first strategic alliance between a leading SI and telematics company will help to facilitate a scalable telematics rollout to Fortune 500 companies who require a world-class solution for their fleet.
As data-driven decision making continues to be a top priority across all facets of business, this alliance will not only enable Deloitte to offer Geotab telematics, but it will give the customer the ability to seamlessly integrate Geotab's solution into their existing enterprise platforms. In combination with consultation services, this integration will enable users to better leverage their fleet and vehicle data to help optimize their operations.
"We are honored to have Deloitte join the Geotab ecosystem through this first-of-its-kind SI alliance. We know that Deloitte is uniquely positioned to consult, implement and add value around transportation logistics and big data for both current and future customers," said Neil Cawse, CEO, Geotab. "This alliance is full of potential and will undoubtedly help us to achieve our growth goals not only within Canada and Latin America, but globally as well."
Collaborating with Geotab, Deloitte is positioned to enable enhanced data analysis and insights for its customers through this unique, industry-leading alliance. By providing increased visibility into transportation-related processes, more comprehensive analysis and forecasting across departments and improved optimization resulting in cost savings, customers will benefit from a streamlined offering from two industry-leading organizations.
"Deloitte is committed to providing customers around the world with industry-leading professional services through a relentless focus on our client's success," said Anders McKenzie, Partner, Deloitte. "Data, used properly, creates exceptionally valuable insights. By collaborating with innovative organizations like Geotab, we are seeking to further embed data-driven and insight-driven business models for our clients."