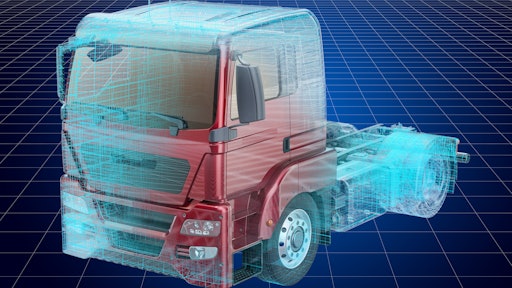 Getty Images
Self-driving startup Pony.ai announced an agreement with Bosch to explore the future of automotive maintenance and repair for autonomous fleets.
One of many opportunities in the autonomous driving space is the continuous operation of a fleet, and the reduction of downtime. Pony.ai and Bosch's Automotive Aftermarket division in North America plan to develop and pilot innovative fleet maintenance solutions to enable the efficient and scalable operation of future commercial autonomous fleets. Bosch has a long-standing reputation in vehicle maintenance and operates the Bosch Car Service network which will turn one hundred years in 2021. The Bosch Car Service network is the oldest and largest automotive repair and maintenance network with over 20,000 locations across the world.
"High operational efficiency and fleet uptime is crucial to unlock the full economic potential of large-scale robotaxi fleets," said Matthias Tan, director of product and partnerships at Pony.ai. "Autonomous vehicles are incredibly complex and continuously evolving systems which need to be maintained to the highest standards possible. We needed a partner who was capable of delivering high quality fleet maintenance services, and wanted to seize the opportunity for joint innovation in fleet management solutions for autonomous vehicles."
With over one thousand locations in North America, the Bosch Car Service network provides a unique footprint for national and local fleet operators. Famous for its quality and sophistication, the network of independent operators acts on the highest industry standards and is well known for having members that lead and set industry maintenance benchmarks on luxury, high performance and new technology vehicles across the whole U.S.
"Bosch and Pony.ai immediately found a great overlap in our strategies, and opportunities where we can learn from each other," said Jean-Philippe "JP" Persico, director of strategy, innovation and workshop business at Bosch. "Bosch has the unique capability as a network to offer state-of-the-art software solutions, harmonized across our network, together with highly sophisticated and trained technicians."
An industry dominated by a fragmented software landscape and high labor shortage, the automotive maintenance market has a strong compound annual growth rate (CAGR) of 5.36 percent outgrowing the overall aftermarket industry CAGR of 4 percent.
Tan adds, "As a fleet operator, Pony.ai needs partners that not only provide quality and service excellence, but also the drive to adapt to our needs as we scale our fleet operations. Starting here in the Bay Area, Pony.ai and Bosch aim to test the readiness and operational efficiency to steer a fully autonomous multi-platform fleet with the highest uptime in the industry. We know the best way to scale and keep our fleet on the highest service standard is by utilizing an alliance with a network that has global reach and a strong technology backbone."
"At Bosch, we continuously innovate by creating alliances and working with startups to develop the best value proposition tailored to both customer groups, the end consumers with its individual car maintenance needs, as well as corporate fleet customers. These fleet business customers seek networks that have a software infrastructure that can scale and adapt to their individual needs, with APIs that enable seamless exchange of information. With the investment into Shop-Ware Inc. in 2018 we have set the foundation to work with innovators and disruptors such as Pony.ai, and have continuously equipped our members with new technology, such as connected diagnostic equipment," says Persico.
"Being able to run multiple experiments with the Bosch Car Service network equips us to further leapfrog the robotaxi and autonomous vehicle industry," stresses Tan. While Persico adds, "We could not be happier to also have a network of locations that offer themselves as our test benches to find new ways to disrupt and prepare for disruption. This just highlights the readiness of our network and the collective willingness to remain on the top."
The pilot of the robotaxi fleet maintenance started at an undisclosed Bosch Car Service location in the San Francisco Bay area in early July 2020.