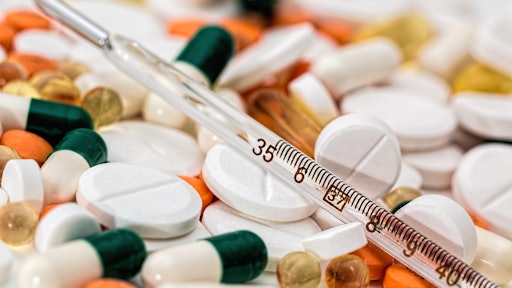 Pexels
Air freight experts at Tim Consult have launched the special Market Intelligence Initiative "MII Pharma Air Cargo", aimed at providing pharmaceutical industry specialists with a trusty guide through the labyrinthine world of temperature-controlled global air freight markets.
With its regular market intelligence initiatives, Transporeon-owned Tim Consult has been giving shipping companies unique insights into complex logistics markets since 1999, both at regional and at global level, for all modes of transport, whether land, air or sea.
This latest special initiative addresses the critical and technically demanding field of global air cargo for the pharmaceutical industry. Participating companies will benefit from unique insights not only into pricing by lanes, airports, airlines and forwarders, but also into costs associated with special requirements, for example packaging solutions to avoid temperature variations.
"We're very excited about this project," remarked Oliver Kahrs, Managing Director of Tim Consult. "Pharmaceutical companies depend on air freight for speed and global reach, but have to comply with stringent regulatory demands. These call for specialist equipment, storage facilities and harmonised handling procedures across the entire supply chain. With freight space in scarce supply and a limited number of qualified service providers, choosing the right course of action through the maze of different rates and services can be hugely challenging. At Tim Consult we're looking forward to playing our role in assisting this crucial activity."
For this special benchmarking initiative, Tim Consult will be using the same proven methodology as successfully applied in other market intelligence initiatives.
"Our analyses are based on the insights of a community of specialist market players," explains Christoph Bruns, Manager MII Global Air Cargo at Tim Consult. "Participating companies – shippers only - entrust us with their freight data, derived from actual agreements and contracts in active use. So the data is fully grounded in the business. Of course, we have clear rules and processes to ensure confidentiality and compliance."
Tim Consult Market Intelligence Initiatives examine data from companies in the same industries and with the same strategic approach. This assures a high degree of comparability and reliability. "Contributing companies use the results as preparation for supplier negotiations, for tactical freight purchasing and to sharpen strategies and processes based on shared experiences," adds Christoph Bruns.