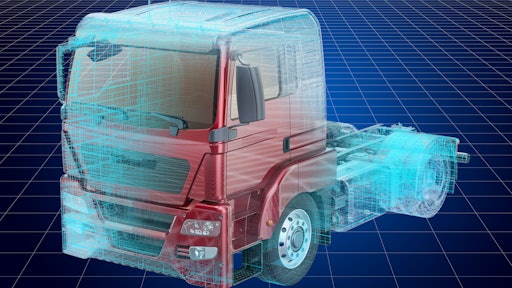 Getty Images
Kontainers and PORTRIX LOGISTIC SOFTWARE (PLS) announced a partnership that combines Kontainers digital, client-facing freight execution platform and PLS's rate management solutions. Freight forwarders are now able to achieve two mission critical capabilities in one freight SaaS (software as a service) engagement. Being able to access a joint Kontainers PLS integrated solution will simplify purchasing decisions and drastically speed up time to market for Forwarders.
Kontainers and PLS are two globally respected freight technology brands with a track record for delivery to many of the top 20 global freight brands. Rate management and digital front ends are both critical tools in the current climate, as well as being highly complementary. Both companies have invested significantly in their API (application programming interface) capabilities and intend to make it simple for freight forwarders to adopt both solutions together.
2019 was a watershed year for digitisation in freight. The acceleration in adoption was clear to see, with all the major players ramping up efforts as well as starting to see returns on their digital programs. As we follow into 2020 amplified by the COVID-19 Pandemic, freight digitisation has never been so important. World class digital tools are no longer a nice to have but a customer requirement, as well as a driver of reducing the cost to serve.
Kontainers CEO, Graham Parker, comments, "Kontainers has gained a global reputation for rapid deployment of digital front end e-commerce solutions for the largest freight brands all over the world. We have long admired PLS reputation and believe a joint solution is a huge leap forward for what are by far the two most critical applications freight forwarders must now adopt in order to be continually successful this decade."
PLS CEO, Henning Voss, comments, "Having supported the digital journey of forwarders for years, we have seen first-hand the benefits with going digital as this seamless, efficient and high-quality customer service is exactly what is called for these days. Partnering with Kontainers enables our joint customers to benefit from a market-leading digital product and utilize their already complete and fully structured GPM rate database, without having to make any major changes to their already existing setup."