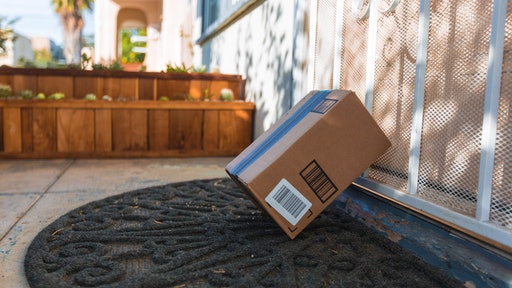 Getty Images
Brain Corp, an AI company creating transformative core technology in the robotics industry, and UniCarriers Americas Corporation (UCA), one of the world's largest high-performance material handling equipment companies, announced a technology partnership to develop autonomous material delivery robots for use in retail, warehouses, airports and other dynamic environments.
Under the partnership, UCA will license BrainOS, a cloud-connected operating system for commercial autonomous robots, to manufacture delivery robots that can navigate safely by themselves in public and commercial spaces. UCA will initially develop the autonomous mobile robots for a large retailer that will use them to expedite labor-intensive shelf restocking within stores so that employees can concentrate on high-value tasks, such as spending more time with customers.
"This collaboration brings together a global manufacturing leader in material handling and the leader in robotic AI software to create reliable, high-performance autonomous robots that lower the barrier to automation for many businesses," says John Black, senior vice president of new product development for Brain Corp. "Because these robots work with existing delivery investments and do not require custom infrastructure or specialized training for employees, customers can quickly realize their value."
The delivery robots are capable of operating across a variety of complex indoor spaces, enabling the seamless transportation and delivery of goods from point to point. Users of the machine can utilize a simple and intuitive "teach and repeat" approach, allowing for easy deployment and seamless updates to delivery routes as the environment changes. Working with manufacturing partners, Brain Corp currently powers one of the world's largest fleets of autonomous mobile robots operating in public spaces.
"By partnering with a market leader like Brain Corp, we are confident that these new machines will perform safely and efficiently for our customers in the complex and dynamic environments in which they are deployed," says Brian Markison, senior director of national accounts and AGV sales for UniCarriers Americas Corporation. "We are excited to work with Brain Corp to bring this new autonomous robot to market."