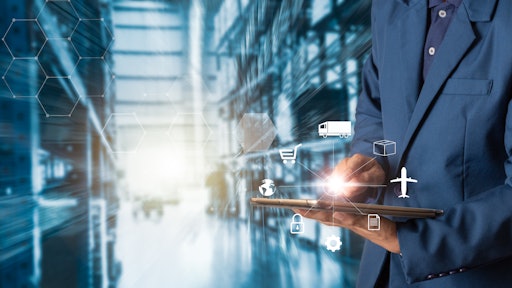 Getty Images
Logistics is a business to control, execute, and plan the movement of material, capital, and service. In a general sense, logistics is a part of supply chain management that controls, implements, and plans the effective and efficient flow of goods, information and services between the point of origin and point of consumption.
The logistics market has been considerably impacted by the introduction and use of new technologies. Some of the new technologies in the market are global positioning system (GPS), order entry systems, warehouse management systems, dispatching communication system, and transportation management system (TMS) among others. Technological advancements have made it possible to track the object throughout the delivery process.
According to a report by Transparency Market Research, this is due to the advent of tracking systems such as RFID (Radio Frequency Identification), GPS, and bar code systems. Logistics companies are using new technologies such as CPFR (Collaborative Planning, Forecasting and Replenishment) and VMI (Vendor Managed Inventory) to meet the ever changing demands of customers. DHL Express launched a new technology named TC55 scanners that operates on Android platform, is easy to use, and also has global positioning system (GPS) navigation capabilities.
Based on the various logistics model types, the market is segmented into first party logistics, second party logistics, third party logistics, and fourth party logistics. Many retailers and manufacturers are recognizing logistics management as an important aspect globally. Moreover, logistics management is making an organization more competitive in terms of quality, cost, flexibility, and delivery.
Due to these factors, organizations are now focusing on improving their logistics activities. Logistics offers many advantages such as reduction in operational cost, improvement in delivery performance, and increase in customer satisfaction levels. Globalization is also supporting the logistics market, as more and more multinational companies are outsourcing the logistics services to third, second, and fourth parties, making the supply chain longer and complex.
The implementation and use of novel technology has significantly affected the logistics industry vendors. Some of the market's latest techniques are Warehouse Management Systems, Global Positioning System (GPS), Transportation Management System (TMS) and Order Entering Systems, among other. During the entire shipping cycle, technological progress made it possible to monitor the item. This is because of the emergence of tracking systems such as RFID, GPS and bar code technologies.
Logistics providers are using the latest technology, such as CPFR and VMI (Vendor Managed Inventory), to satisfy ever-changing customer requirements. DHL Express introduced a fresh TC55 technology which works on Android platform and which is simple to use, as well as the navigation skills in the global positioning system (GPS).
Leading players in the logistics market are J.B. Hunt Transport Services, Ceva Holdings LLC, Expeditors International of Washington Inc., C.H. Robinson Worldwide, Inc., and Americold Logistics, among others.