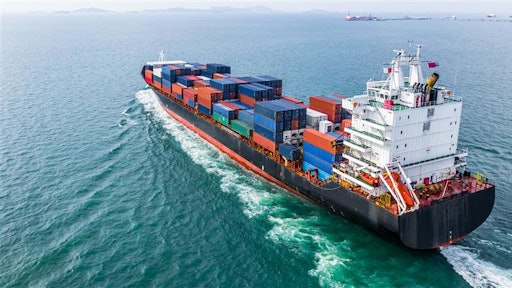 Kalyakan
Imports at the nation's largest retail container ports should remain at near-record levels in October, but could see a slight dip from last year's unusually high numbers as congestion slows the movement of backed-up cargo, according to the monthly Global Port Tracker report released by the National Retail Federation and Hackett Associates.
"The cargo is there for larger gains at several ports, but congestion issues are impacting fluid operations," says NRF VP for supply chain and customs policy Jonathan Gold. "Ships will eventually get unloaded, but the pressure is on for everyone to work together to get the containers out as quickly as possible. Retailers are doing whatever it takes to make sure shelves are well-stocked for the holidays, from bringing in merchandise earlier to chartering their own ships. Consumers should be able to find what they need, but it's always safer to shop early than wait until the last minute."
"Just when we thought things couldn't get any worse with the logistics supply chain, we've been proven wrong," says Hackett Associates founder Ben Hackett. "From power outages and port shutdowns in Asia to backed-up ships and shortages of truck drivers in the United States, there are few positive signs that the movement of consumer goods or the supply of inputs needed for industrial production is getting better."
From National Retail Federation:
Close to 75 ships were waiting at anchor to enter the Ports of Los Angeles and Long Beach recently, up from around 25 a month earlier, and backups are spreading to East Coast ports as well.
October is forecast at 2.21 million TEU, down 0.3% from the same time last year, when imports surged dramatically as the economy reopened.
November is forecast at 2.16 million TEU, which would be up 2.9% year-over-year, and December is forecast at 2.1 million TEU, down 0.2%. January 2022 is forecast at 2.17 million TEU, up 5.7% from January 2021, and February 2022 is forecast at 1.9 million TEU, up 1.4% year-over-year.
Companies in this article