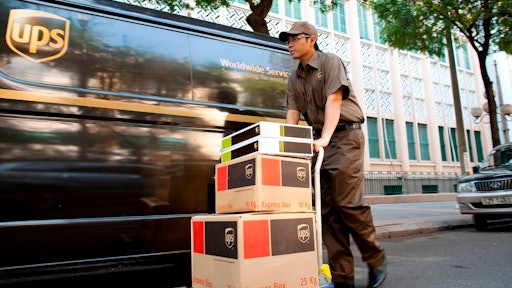 UPS
Columbus Mckinnon Advances Phase III Growth Plan with New Board Member
Columbus McKinnon Corporation is spotlighting Jeanne Beliveau-Dunn joining its board as an independent director.
Beliveau-Dunn is a seasoned technology executive with more than 30 years behind her who plans to lead the group towards digitization to help with the third phase of Columbus McKinnon's Blueprint for Growth strategy. She takes a position on the Compensation and Succession Committee as well as the Corporate Governance and Nomination Committee.
Currently, Beliveau-Dunn is the CEO and president of Internet of Things consultant Claridad LLC and was recently awarded as one of the most Influential Corporate Directors of 2018.
OmniTRAX Economic Development Strengthens with New Leadership
Justin Strickland has been tasked with leading the economic development team at OmniTRAX as the new division director. He is most recent role was president of Albany-Dougherty Economic Development Commission where he worked for more than a decade.
Vice president of economic development Ean Johnson noted his business experience will help serve OmniTRAX clients. Strickland will report to Johnson as the company hopes to grow the team.
Strickland is also noted as a Certified Economic Developer.
In addition, Robert Walker will take over as chief financial officer, coming from a 10-year run as chief operating and financial officer at The Madison Companies. He now reports to CEO Kevin Shuba.
UPS Prepares for CEO Turnover This Upcoming Summer
Amidst one of the most stressful and strange times for the delivery industry, UPS has named a new CEO as current CEO David Abney retires.
Carol Tomé will take over UPS beginning June 1, when Abney will move to executive chairman of the board. However, Abney will only remain on the board for a few months before transitioning to a consultant and then officially retiring at the end of the year.
In addition, United States lead independent director will step into the non-executive chairman role beginning Sept. 30.
Companies in this article