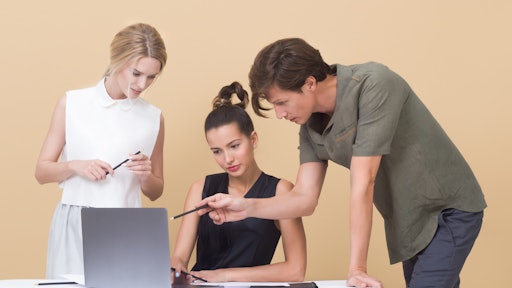 Moose Photos from Pexels
HII Promotes New Legal VP as Current VP Departs
Executive vice president and chief legal officer Kellye Walker has decided to move on from Huntington Ingalls Industries (HII) to pursue another opportunity, making way for Chad Boudreaux to take over on March 31.
Boudreaux moves up from his position as corporate vice president for litigation and chief compliance within the company. He will now be responsible for the entire legal team, reporting to president and CEO Mike Petters. He first joined the group in 2011 as the associate general counsel for litigation, investigations and compliance.
Walker is stepping down after six years with HII, following Thomas Fargo leaving the board as Kirkland Donald joins.
HII's Newport News Shipbuilding division has also seen the promotion of Julia Jones to vice president of manufacturing and facilities, after fulfilling the role as acting vice president since January. Most recently, Jones led transformation efforts, improving efficiency at the shipyard as director of operations integration.
In the same division, Gary Fuller moves up from his previous position as director of test engineering in HII's Nuclear Propulsion to vice president of fleet support programs.
Greg Cook Expands Role to Oversee Motion's Information Technology Division
Motion Industries is celebrating a new executive vice president and chief financial officer beginning on April 1, promoting Greg Cook from his position as senior vice president and CFO. He has been with Motion Industries since 2016, where he first stepped into his SVP and CFO role.
Cook is recognized in the company for taking care of corporate strategy functions and improving effectiveness of its finance, accounting, tax and treasury. In tandem with gaining the "executive" title, Cook will also gain responsibility for overseeing Motion's Information Technologies.
The executive has almost three decades of experience behind him, and previously spent 18 with Berkshire Hathaway's Shaw Industries.
Experienced Attorney Directs AAPA Board
Experienced attorney and current executive director of Port of Long Beach in California, Mario Cordero has been elected as chairman of the board of the American Association of Port Authority. He will step into the role beginning this upcoming September, during the association's annual convention in Québec City, Canada.
Current chairman Gary Nelson will step down, after beginning his term in October 2019.
Cordero plans on focusing on economic stability, jobs, sustainability and long-term growth during his time as chair. He is celebrated for his work in developing Long Beach's Green Port Policy, which focuses on sustainability at the port.
Modality Solutions Leans into Medical Device Growth in US Through Engineering
Modality Solutions is growing its engineering team with the addition of Carson Dickey, who will focus on combination medical device qualification and validation in the biopharmaceutical cold chain to capitalize on the growing United States market. The pharma engineering firm states that it believes it is advancing innovative forms of treatment in the market, and it believes that packaging is fundamental in keeping up safety standards.
Dickey will act as a significant part of this focus, as he will design and validate thermal packaging for environmentally sensitive products. He has experience in designing polymeric medical device technologies and integrating antimicrobial properties in devices as well as testing plans.
Wabash Promotes New SVPs
After joining Wabash National Corporation in 2017, Kevin Page has quickly moved up the ranks to senior vice president of customer value creation. First, Page came on board as senior vice president and group president of diversified products group and was given the added responsibility of leading final-mile products as well in January.
Dustin Smith, previous senior vice president and group president of commercial trailer products, has been named as senior vice president of global operations. Smith has been with Wabash since 2007, holding various management level roles.
Wabash recently saw its shares dip in 2018, which it says was due to tariffs.
Continental North America CEO Retires
Continental North America is celebrating a new president as Robert Lee takes over for Jeff Klei, who is retiring after 30 years. Lee first joined Continental in 2014 as the president and CEO of its Automotive Korea division after a wide-ranging career in the automotive and tech industry.
Lee will take control of customer relationships in addition to other external partnerships like governmental.
Maersk Exec Appointed
Port of Long Beach

Managing Director

Maersk executive Kenneth Duncan is stepping into the managing director of commercial operations position at Port of Long Branch to replace Noel Hacegaba. Duncan's duties will consist of directing business development, tenant services and operations and the security and services division.

In 2017, Hacegaba was promoted to deputy executive director of administration and operations and the Long Beach Board of Harbor Commissioners have been hosting a steep competition for the replacement before agreeing on Duncan. Duncan was most recently vice president of lifestyle and apparel sales for North America at A.P. Moller-Maersk. He was responsible for managing accounts with a total revenue of more than $2 billion.
Norfolk Focuses on Governmental Relations With Chief Legal Officer
Norfolk Southern is ushering a new executive vice president and chief legal officer, Vanessa Allen Sutherland, who will start on April 1. She has been with the company since 2018, starting as vice president of law, and quickly moved up in various positions within her two years.
So far, she has focused on the safety program at Norfolk in addition to managing government relations and integrated automation within the law team. More recently, her attention has been on government relations and building relationships with legislative, state and local stakeholders for financial and legal obligations.
Dachser Looks Towards 2021 With New Board Plan
Dachser is focusing on the future with new appointments to its board, adding CEO Bernhard Simon and chief operating officer of road logistics Michael Schilling in 2021. Simon will take over as chairperson and chief financial officer Burkhard Eling will step into the CEO position on Jan. 1.
Stefan Hohm will simultaneously assume responsibility of the chief development officer of Dachser's new IT and development executive unit and Alexander Tonn will replace Schilling as COO.
Dachser will be looking for Eling's replacement as CFO to start on Jan. 1 as well.
The company recently announced that shippers looking for direct access from Europe to Chile can now take advantage of its new fixed weekly schedule of LCL services departing from Hamburg to San Antonio.
Dachser USA also revealed that more than half of its workforce (56 percent) is female, despite the industry having a reputation for being a male-dominated industry.
Companies in this article