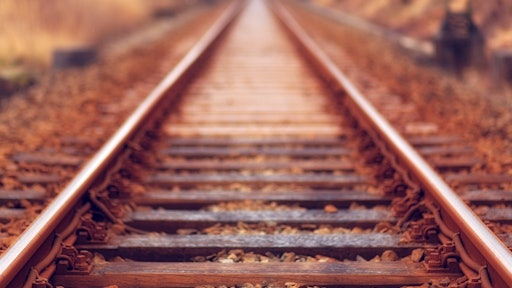 Photo by Johannes Plenio from Pexels

Norfolk Takes On Two New Directors Following Layoffs
Norfolk Southern Corporation has elected new directors to various committees with operational and technological histories to lead the company's transformation.
John "Jack" Huffard Jr. is now the director of the Compensation and Finance and Risk Management committees, where he brings expertise in technology. As the cofounder of Tenable Network Security Inc. and Tenable Holdings Inc., he has gained significant knowledge in the IPO process among various other business operations.
Along with Huffard, Christopher Jones comes aboard Norfolk as director of Audit and Governance and Nominating committees. Jones comes from a background in change management and cultural transformation, most recently acting as corporate vice president and president of the technology services sector of Northrop Grumman Corporation.
News of the new directors comes after Norfolk Southern laid off more than 300 employees in an effort to meet revenue perimeters this fall, bringing its total headcount down 1,500 compared to the previous year.
Two-Year Choice Logistics President Moved to CEO After Company Growth
Matthew McKeever has been named as chief executive officer of Choice Logistics.
Executive chairman Michael Katz made the announcement, noting that McKeever's responsibility will be Choice's overall vision.
While the CEO role is new to McKeever, he has been with the company since 2015 where he joined as EVP, chief financial officer. From there he moved to EVP, chief operations officer and then on to president.
Katz attributed significant transformation in the past two years to McKeever as president due to his ability to make tough decisions and rebuild internal silos.
HII to see change in chair following annual shareholders meeting
Navy veteran Thomas Fargo is stepping down from his position as Huntington Ingalls Industries' (HII) chair of the board of directors, making way for Kirkland Donald to takeover starting April 28.
Fargo is retiring after nine years as the chair and has been retired from the United States Navy since 2005. He also serves in various positions on the boards of many other organizations including the Greenbrier Companies, Hawaiian Electric Industries, United Services Automobile Association, the U.S. Naval Academy Foundation, the Iolani School Board of Governors, The Hawaii State Junior Golf Association and the Friends of Hawaii Charities.
Donald retired from the Naval Nuclear Propulsion Program in 2013 as director, where he oversaw the operation of nuclear-powered warships. Once retired from the Navy, he served as chief operating officer of Systems Planning and Analysis Inc. and then CEO.
NYCT Gains New Interim Leader Amidst Coronavirus Scare
New York's Metropolitan Transportation Authority is gaining a new New York City Transit interim president coming from a varied background in both the private and federal sector.
Sarah Feinberg, former Federal Railroad administrator and MTA transit committee chair, steps into the president position responsible for all operations of New York City transportation and its 48,000 employees. Her reputation on the board is as a crusader for the MTA customer, a quality she will bring with her as president.
Feinberg has worked under President Obama, is recognized as the second woman to lead the Federal Railroad Administration and spent time with Facebook and Bloomberg.
Companies in this article