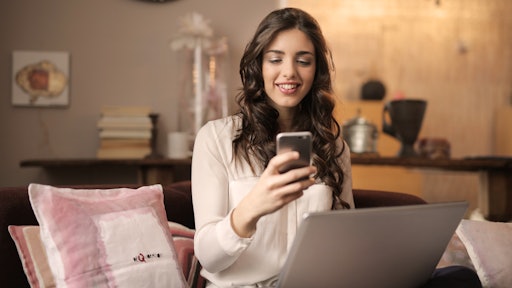 Photo by bruce mars from Pexels
Online shopping has risen in recent years, and one of the ways that it's taking place is over social media.
Social media commerce will cause one-in-five online shoppers to return more items, according to research from Advanced Supply Chain Group.
Nearly 34% of surveyed consumers will make more impulse buys as social media is making it easier to buy products through in-platform selling tools. Meanwhile 63% of these impulse shoppers will end-up sending more of their purchases back to retailers, accounting for a fifth of all online shoppers making more returns.
ASOS increased their returns policy from 28 to 45 days, they also issued a warning to "serial returners" to the extent of deactivating accounts. The notification comes after the industry has faced unprecedented pressure to preserve profit margins.
An eMarketer report shows social media referrals to e-commerce sites more than doubled in the past two years. Meanwhile, Instagram has been testing its "Buy on Instagram' feature that sends notifications to use its sales tool Instagram Checkout.
According to a survey by Barclaycard, nearly one in 10 UK shoppers admitted to only buying clothes for a social media post. Quartzy reports that once their #OOTD (Outfit of the Day) gets posted they return the clothing.
The survey found that shoppers between the ages of 35-44 are the most likely to do this, with men outnumbering women as well. Currently, half of Instagram's user base is between the ages of 18-29.
Social media is becoming crucial to those trying to maintain a personal brand. As users continue to document their daily lives, being caught in the same outfit more than once can have devastating effects on their following.
Now, there are brands that are targeting social media users with their clothes by creating items that can be worn only a few times before being discarded. Rent the Runway allows consumers to rent designer clothing for a fraction of the price
"Social media commerce is one of the biggest trends affecting e-commerce and is fast evolving. Platforms are changing from simply advertising products to offering a direct buying experience. This is supercharged window shopping – consumers can act quickly and easily on impulse. While this will see more purchases returned, it's something retailers need to embrace," Ben Balfour, Commercial Director at Advanced Supply Chain Group comments. "Omnichannel retailing has been evolving towards this seamless shopping experience and, for the consumer, returning items is becoming a typical part of their purchasing. It's something they expect to do and is very much part of the future of e-commerce."
With the prospect of social media leading to more returns, 22% of respondents said that paying for a return is the biggest frustration, while 20% said that that long waits for a refund is also problematic. Meanwhile, 17% said that repackaging the item also causes challenges.
In addition, 17% of consumers also find it frustrating that they have to take a return to a post office, store or collection point, while 9% of online s hoppers don't like having to complete returns paperwork.
"It's no real surprise that paying for returns ranks as the highest frustration. Consumers are increasingly value conscious and price sensitive – they want to spend their money on goods rather than deliveries and collections. This presents retailers with a real challenge as they aim to minimize margin dilution and is a key reason company owners and boardrooms are taking a more strategic approach to supply chain management," Balfour says. "Retailers are increasingly moving towards supply chain models influenced by consumer trends, rather than making pure cost-only decisions, to address frustrations such as those highlighted in the research. This is having a more positive impact on turnover and profitability as it drives sales and brand loyalty."