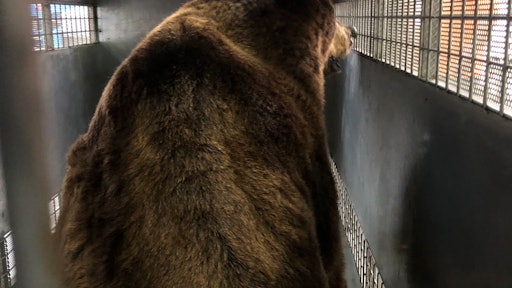 On November 21, American Airlines Cargo safely transported 10 brown bears from Ezeiza International Airport (EZE) to Dallas-Fort Worth International Airport (DFW). The bears originated from the Mendoza Zoological Park, about 1200km from Buenos Aires, and will end their journey in Colorado at a Wild Animal Sanctuary.
"All team members involved worked together to ensure a successful, safe, and seamless experience for the bears and our customers," said David Vance, VP Operations for American Airlines Cargo. "It's always an honor to play such an important role in animal transport, and we are thankful to have been selected for this incredible opportunity."
Six female bears were carried in the forward cargo compartment of the aircraft while four male bears were carried in the aft cargo compartment in individual cages.
Upon arrival, each bear was carefully loaded into a trailer to go to Colorado.
No other freight was carried on the plane.