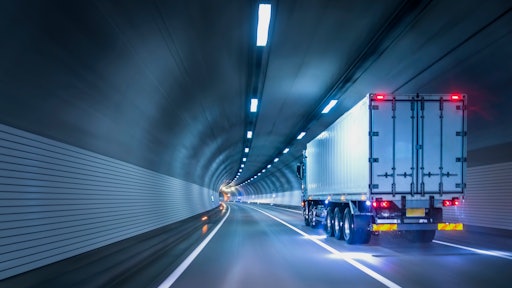 Getty Images
Shares of C.H. Robinson dropped 15% after the company reported its less than desired third-quarter results.
"We anticipated an aggressive industry pricing environment coming into the second half of the year, driven by excess capacity and softening demand," Bob Biesterfeld, C.H. Robinson's CEO, told analysts Wednesday.
Pricing for truck hauling fell faster than costs for the first time since 2018. Meanwhile, the company's single-digit increases in its truckload volume was offset by significant declines in spot-market pricing.
"[We] knew we faced difficult comparisons versus our strong double-digit net revenue growth in the second half of last year. Our results were negatively impacted by truckload margin compression in North America," Biesterfeld said.
The company expect per-shipment trucking revenue to be below last year's levels for the next three quarters, going into the middle of next year. In addition, contract pricing will also remain flat through the rest of the year and into the start of 2020.
Third quarter total revenues for C.H. Robinson's NAST segment totaled $2.8 billion, a decrease of 12.4 percent over the prior year, primarily driven by decreased pricing. NAST net revenues decreased 13.2 percent in the quarter to $433.8 million. Net revenues in truckload decreased 17.4 percent, less than truckload ("LTL") net revenues increased 1.3 percent, and intermodal net revenues decreased 15.9 percent versus the year-ago period.
Operating expenses decreased 6.5 percent due to decreased personnel expenses, partially offset by increased SG&A expenses. Income from operations decreased 21.3 percent to $176.2 million, and operating margin declined 420 basis points to 40.6 percent. NAST average headcount was down 0.1 percent in the quarter. As a reminder, third quarter and year-to-date NAST results include Robinson Fresh transportation, which was previously reported under the Robinson Fresh segment.
Biesterfeld told analysts that declines in the company's air and ocean shipping volumes were tied to trade tariffs and fears of slowing global economic growth.