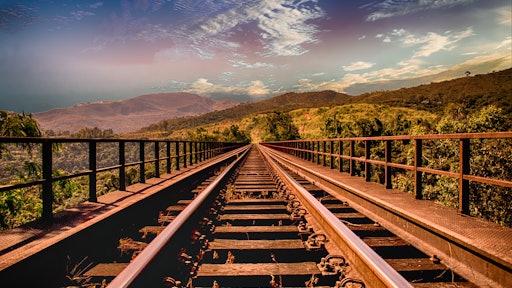 Pexels
Norfolk Southern's third-quarter profit dropped 6%, placing blame to less freight being hauled.
The company earned net income of $657 million, or $2.49 a share, down from $702 million or $2.52 a share in the same period in 2018.
Norfolk has been pursuing a goal of reaching 60% operating ratio by 2020, already making headcount 2,400 smaller and is operating expenses as a percentage of revenue. Meanwhile, executives expect to have 3,200 fewer by the end of 2019.
The Virginian-Pilot reports that shipment volumes dropped in the second half of 2019 due to global trade concerns, forcing Norfolk Southern to slash expenses. Meanwhile, the company's declines 4% to $2.84 billion in the period. Price increases partially offset the 6% decline shipping volume, however.
Still, the results beat Wall Street expectations, which predicted earnings of $2.57 a share. Norfolk Southern's shares have climbed 26% since the start of the year, with stock rising 15% in the last 12 months.