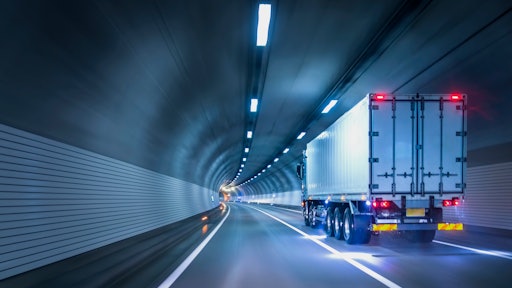 Getty Images
ORBCOMM has been selected by Queen Transportation to provide its in-cab solution across their entire fleet of trucks. The company's advanced solution provides wireless connectivity through its industry-leading hardware and integrated Cloud-based analytics platform and information management engine for optimal fleet management.
"ORBCOMM offers the flexibility and reliability we were looking for in a fleet management solution that enables us to share data and insights seamlessly across our operations and gain full visibility into every aspect of our business," said Doug Ostrowski, Director of Operations for Queen Transportation, LLC. "Our drivers find ORBCOMM's solution to be intuitive and their customer support to be top-notch. We're very happy with the fleet-wide improvements we're seeing in driver safety and productivity as well as compliance with the ELD Mandate."
By using ORBCOMM's in-cab solution, Queen Transportation will enhance operational efficiency through increased visibility and auditing. The solution also delivers GPS fleet tracking and connects to the truck's CANbus to collect important data from the engine, brake systems and fuel tanks, providing access to deep analytics.
ORBCOMM enables Queen Transportation to comply with ELD and hours-of-service regulations by automating hours of service calculations. The solution will also improve driver safety by providing live, on-board driver performance scoring and correcting unsafe driving behaviors that lead to accidents, fines and higher insurance. Meanwhile, Queen Transportation will decrease operating and maintenance costs as well as improve productivity through real-time asset management, reduced risk of fuel loss and preventive maintenance.
"Queen Transportation is dedicated to providing its customers with the highest quality service, and we're pleased to provide a powerful fleet management solution to help them unlock incremental efficiencies and performance levels," said Marc Eisenberg, Chief Executive Officer of ORBCOMM Inc. "Queen Transportation is taking full advantage of a number of unique integrations within our platform to automate workflow, optimize driver hours of service and improve billing, and they're already seeing the benefits to their bottom line."
Companies in this article