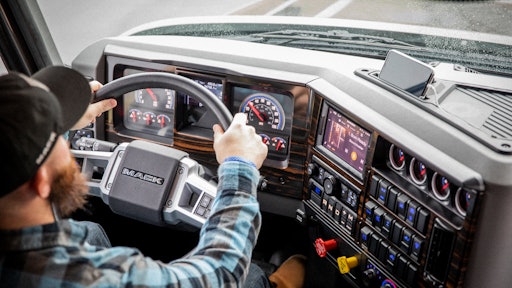 Mack Trucks
Approximately 3,500 UAW members at Mack Truck manufacturing plants in Macungie, PA; Middletown, PA; Baltimore, MD; Hagerstown, MD, and Jacksonville, FL are striking over wages increases, job security, and pension and health plan benefits. Union officials say they will be available to reconvene negotiations October 21, nine days after the beginning of picketing.
This strike comes in the middle of a strike between the UAW and General Motors that impacts 46,000 workers in ten states that began on September 16.
Mack Trucks President Martin Weissburg issued the following statement regarding the United Auto Workers union's decision to strike:
"We are surprised and disappointed that the UAW decided to strike, rather than to allow our employees to keep building trucks and engines while the parties continued to negotiate. The positive working relationship between local UAW leadership and management at our facilities was clearly in evidence throughout the negotiations, and progress was being made.
"Mack Trucks is part of the only heavy-truck manufacturing group that assembles all of its trucks and engines for the North American market here in the United States, and continues to compete against products built in lower-cost countries. We have no plans to close any U.S. manufacturing; on the contrary, we've invested more than $400 million in our plants and logistics network over the last ten years, and since 2015 have insourced work that has created more than 500 jobs in our U.S. factories. We have significant new investments in both facilities and products on the way.
"We are committed to the collective bargaining process, and remain confident that we will be able to arrive at an agreement that provides a competitive wage and benefit package for our employees and families, and helps to ensure the company's competitiveness."
The last strike at Mack Trucks was in 1984 and it lasted eight days.