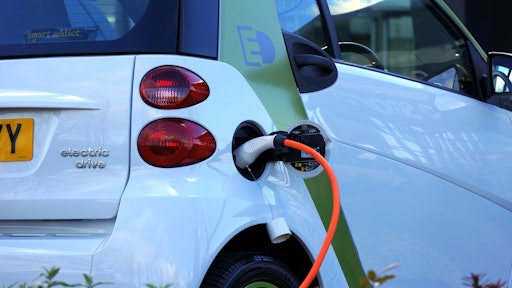 Pexels
Over the next three years, UPS will deploy 6,000 natural-gas powered trucks in an agreement with Agility Fuel Solutions.
According to FreightWaves, Agility has supplied natural gas fuel storage and delivery systems for UPS since 2016. Under the new $450 million agreement, the company will provide complete end-to-end natural gas systems for heavy-duty gas trucks, terminal tractors and medium-duty walk-in vans. This includes on-board compressed natural gas fuel storage and management and Agility's certified natural gas engine fuel systems.
"UPS continues to expand and improve our smart logistics network by implementing new technologies and creating a highly flexible, data-driven, and sustainable network," Juan Perez, chief information and engineering officer for UPS, says in a statement. "That is why we intend for 25% of our vehicles purchased in 2020 to run on alternative fuels."
UPS has made a goal to reduce its greenhouse gas emissions by 12% in its ground fleets by 2025. Last year, the company purchased more than 400 tractors and 330 terminal trucks running on CNG. Now, it has more than 4,200 Class 8 natural gas tractors in its fleet, and the announcement will further expand on this.
"As vehicles in UPS's legacy fleet are retired through normal attrition, removing diesel delivery vehicles is a top priority," Kristen Petrella, UPS sustainability public relations manager, says in a statement. "While in the past, the majority of the diesel delivery vehicles have been replaced with gasoline vehicles, these new 6,000 CNG delivery trucks will now offset a portion of the gasoline replacements."
By the end of 2019, UPS will operate 61 natural gas fueling stations throughout the U.S., Canada and the United Kingdom. Agility will also begin building natural gas fueling stations for UPS as well.