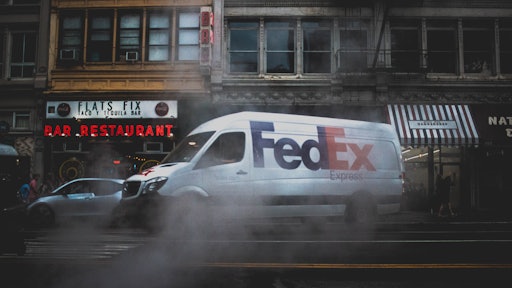 Unsplash
Just ahead of the holiday season, FedEx Freight announced that it will expand its delivery of large and bulky items to homes and businesses to 17 other cities.
The company's new service, FedEx Freight Direct, will ship furniture and other large goods to the end user. The announcement comes as more shoppers become more comfortable with purchasing large items online.
"The new service will move larger, bulkier items into customers' homes and businesses," a FedEx spokesperson says of FedEx Freight Direct. "Demand for these types of delivery services has grown in recent years and we expect that trend to continue."
Besides Memphis and Nashville, FedEx will now deliver large items to Charlotte, Houston, Orlando and Tampa, Commercial Appeal reports.
According to FedEx Freight Direct's page on the company's website, a shipment can originate anywhere in the United Sates, though the destination must be one of the 19 listed cities. However, the service doesn't handle installations, packages over 300 pounds, pre-built furniture or haul-aways.
The service offers two-hour delivery windows in the morning and evening, along with regular notifications regarding the shipment. In addition, FedEx Freight Direct can also simplify pricing and reduce transit times.
FedEx lists three choices for delivery customers of FedEx Freight Direct to choose from on its website:
Standard: To the first ground-level room in the home or business.
Premium: To any room, plus packaging removal.
Customer pickup at

FedEx

Service Center.