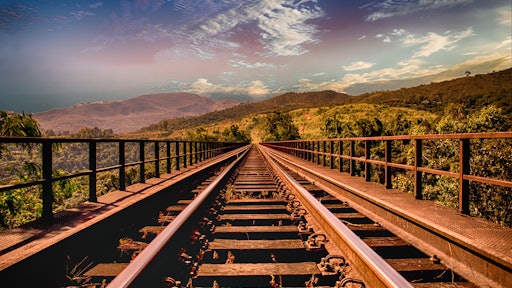 Pexels
Alaska Railroad Corp. (ARRC) and Alaska to Alberta Railway Development Corp. (A2A) have signed an agreement of cooperation that calls for the construction of a 1,500-mile connection between ARRC's system and Canadian railroads. The rail would link to the lower 48 states as well.
"A rail connection between Alaska and Canada and the rest of the United States is a project that has been talked and dreamed about for close to a century," says ARRC President and Chief Executive Officer Bill O'Leary in a press release. "Completing that connection has amazing potential for Alaska and this agreement between the Alaska Railroad and A2A Rail is an important first step to get the project underway."
Under the agreement, the companies will cooperate in applying to the Alaska Department of Natural Resources for a right-of-way, Progress Railroad reports. The companies will also develop a joint operating plan that will specify the new track needed to connect ARRC's line to Canada. In addition, they will upgrade existing rail facilities, bridges and track on the railroad's 512-mile mainline.
Construction will begin after a right of way is approved, presidential border crossing permit is received, environmental reviews are conducted by the United States and Canada and the Surface Transportation Board and Canadian Transportation Agency bless the plan. The project description for the rail link is expected to completed later this year.
"We are pleased to reach this milestone with the Alaska Railroad," says Sean McCoshen, CEO and co-founder of A2A Rail. "It will help assure global investors that obtaining a right of way in Alaska is achievable, and sets up major cooperation in permitting, operations, and marketing with the Alaska Railroad."