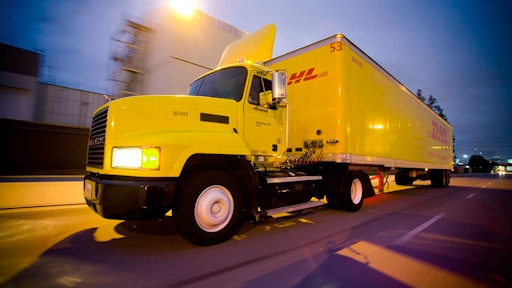 DHL
DHL Express and electric vehicle manufacturer StreetScooter are partnering together to develop a new electric van, known as the H2 Panel Van.
"With the H2 Panel Van, DHL Express will be the first express service provider to use electric fuel cell trucks for its last-mile logistics to a greater extent, underscoring our aspiration, not just the fastest and most economical The H2 Panel Van is another example of how Deutsche Post DHL Group aims to achieve its zero-emissions target by 2050," says Markus Reckling, DHL Express Germany's CEO.
The van will be the first standard 4.25 tonne electric van, powered by a fuel cell that provides additional power during the journey, allowing it to reach ranges of up to 310 miles, Post and Parcel reports. DHL has ordered 100 of the fuel cell vehicles that will be delivered in 2020 and completed in 2021.
"We still need the technology-open approach, which is why we are also promoting the procurement of the new e-van with fuel cell because it is only with long ranges and marketable prices that we will be able to make climate-friendly deliveries alternative drives are on the way," says Andreas Scheuer, Federal Minister for Transport and Digital Infrastructure.
The H2 Panel Van is based on the StreetScooter WORK XL parcel transporter that is already used by DHL Paket. Though, the box body will have a typical body for express delivery, allowing a loading volume of more than 10 cubic meters which is equivalent to about 100 express parcels.