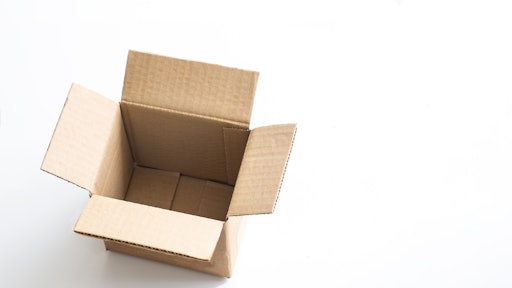 Getty Images
Global demand for returnable transport packaging (RTP), valued at $22 billion, is anticipated to grow 4.3 percent in 2019. East Asia's returnable transport packaging market will remain the top revenue shareholder, with an estimated share of more than a quarter of the global value.
RTP has typically been a safe and efficient transportation solution through the supply chain, crossing several end-use industries. The solutions can be reused and recycled, enabling a type of reverse logistics that ensures a more efficient supply chain system with improved service quality.
Growth in intercontinental trade is fueling the demand for returnable transport packaging solutions. Adoption of RTP has increased among industrial users, making it witness an evolution of product designs to cater to end user demands. Widespread availability of various RTPs allow convenient packaging of agricultural goods.
A report from Future Market Insights found that RTPs will play a major role throughout the supply chain industry as an increase in trade activities and the use of crates and pallets for transportation have boosted sales. Plastic crates and pallets are driving growth for RTPs as they are designed to minimize contamination.
However, there are certain factors that are hindering the growth of RTPs, such as a lack of infrastructure and weaker supply chain capabilities.
Still, the growth of RTPs can be attributed to the contributions from the East Asia region. According to the report, the south Asia RTP market has seen significant growth within the last decade. Manufacturers of RTP solutions like drums, pallets, IBCs and crates are looking to tap into lucrative opportunities provided by the market.