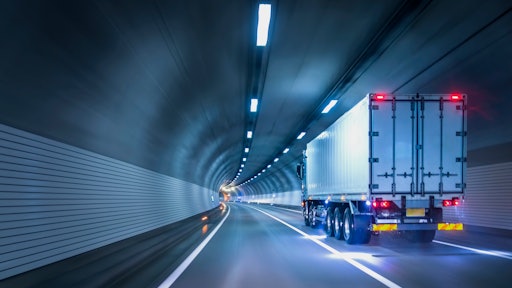 Getty Images
Companies are rushing to find more sustainable solutions for trucking. UPS president of global fleet maintenance and engineering, Carlton Rose, still believes that all-electric powertrains are the future, despite the challenges it takes to get there.
UPS currently has 1,000 electric vehicles versus 6,000 natural gas trucks that are running over 1 million miles a day, Commercial Carrier Journal reports. Range has been an issue for the company, saying that commercial electric trucks are still a work in progress.
The company's interest in electric vehicles comes from concern with increased carbon emissions, Commercial Carrier Journal reports. E-commerce has been steadily growing by 12 percent annually, leading to increased commerce-related traffic and increased emissions. Meanwhile, cities are expected to grow as 68 percent of the U.S. population is believed to live in urban areas by 2050. With more pollution occurring in densely populated areas, electric powertrains could help remedy the situation.
Still, lack of range and charging infrastructure continues to be a challenge for electric vehicle adoption. In addition, batter recycling is also a major issue for sustainability as well.