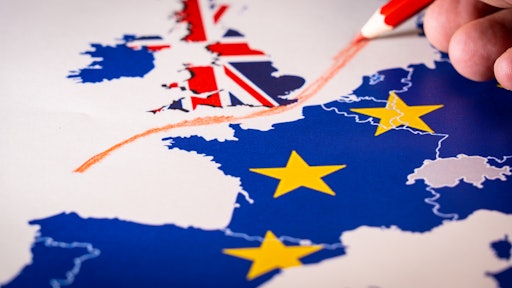 Honda announced that it will be closing its factory in Swindon, England by 2021, setting off a domino effect in the country's auto industry. The production facility is the only one of Honda's in Europe.
The company's departure is forcing suppliers to weigh options as they lose key customers amid uncertainty over Brexity, Nikkei Asian Review reports. However, Honda claims that slow sales on the continent is contribution to the scheduled departure. The automaker sold about 140,000 vehicles in Europe last year, just 10 percent of its sales in the U.S. or China, and a low 3 percent of its global total. According to the Nikkei Asian Review, its share of the European market was less than 1 percent.
As the U.K. is headed into a no-deal Brexit, concerns continue to grow for the British industrial sector. Many companies are scaling back their presence, while others are stockpiling goods to avoid steep tariffs. Honda's exit could prompt companies to follow suit.
In a no-deal Brexit, British cars would face a 10 percent tariff in the EU, forcing automakers to spend more time and money getting through customs and building up inventory.
Nikkei Asian Review reports that Honda's closure will end 3,500 jobs, possibly two or three times as many when people who work at suppliers are included.