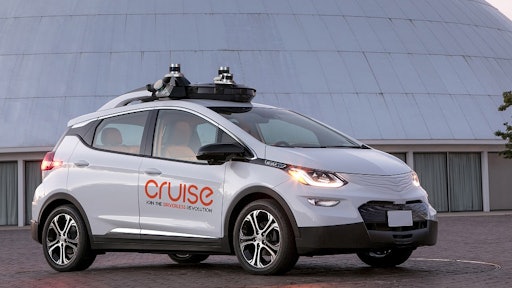 General Motors and Honda have developed a strong alliance in the race for autonomous vehicle. The New York Times reports that the Japanese automaker has agreed to buy a $750 million stake in G.M.'s autonomous vehicles unit, G.M. Cruise Holdings. Over the next 12 years Honda will reportedly contribute $2 billion to the project.
G.M. is aiming to develop a vehicle with no steering wheels or pedals that can be used for ride shares and delivery services. Honda's investment will give it 5.7 percent stake in the venture, the New York Times reports. Honda was previously in talks with Waymo to produce an autonomous vehicle before eventually settling with G.M.
G.M. has not released an official day to introduce a driverless vehicle, but in a federal government filing it asked permission to do so in 2019. The company has acquired several businesses to help develop the technology, while also taking on investments from outside companies like Softbank.
The Times reports that Honda will provide expertise in manufacturing and engineering compact vehicles in addition to money.
To read the full original article, please click here.