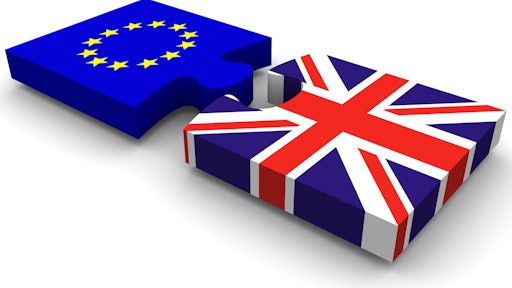 British exporters have been put on notice that they could lose billions of pounds worth of business after almost two-thirds of EU businesses who work with UK suppliers warned they expect to use more firms inside the single market after Brexit.
The Chartered Institute of Procurement & Supply (CIPS) said 63 percent of the EU companies surveyed last month said they planned to move some of their supply chain out of the UK as a result of the decision to leave the single market and customs union. The results represent a large increase on a survey in May, when 44 percent of EU businesses said they were preparing to switch.
The survey of 1,118 supply chain managers in the UK and Europe also found that 40 percent of UK businesses were adopting a similar stance and had begun the search for domestic suppliers to replace their EU partners, up from 31 percent in May. The findings will boost remainers' arguments that the cost of Brexit will be a steep decline in trade with the single market.
To read the full original article, please click here.