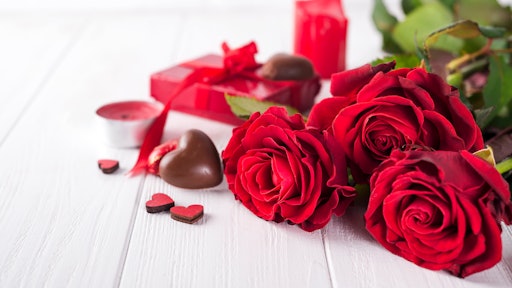 Getty Images
Companies like Emirates Skycargo and UPS have prepared to make love bloom this Valentine's Day by preparing to deliver upwards of 89 million flowers to lucky individuals.
Every year, millions of roses are gifted worldwide on Valentine's Day, and in order to meet this requirement, major flower producing nations, like Kenya and Ecuador, require additional airfreight to meet demand.
"Emirates SkyCargo has also notched a number of historic firsts this year. The air cargo carrier operated its first direct freighter flight carrying flowers from Nairobi directly to Sydney and from Quito directly to Los Angeles," a spokesperson for Emirates SkyCargo says. "This is in keeping with the trend where flower farms supply directly to end customers in global markets in addition to supply to the flower auction houses."
Meanwhile, UPS expects to delivery about nine million pounds of flowers for Cupid's big day. To ensure the flowers arrive at peak freshness, UPS shepherds the shipments from colorful growing fields in Latin America through the Miami International Airport. The company has added an extra 50 flights during this love season to handle more than 517,000 bloom-filled boxes.
"The need for a reliable logistics partner is crucial for us to spread joy and love to our customers around the globe," says Galo Sanchez, executive vice president of The Elite Flower, Colombia's largest privately-owned flower farm. "Because we know millions of sweethearts are counting on us, every year, we depend on UPS's operational expertise to ensure that love blooms on Valentine's Day."