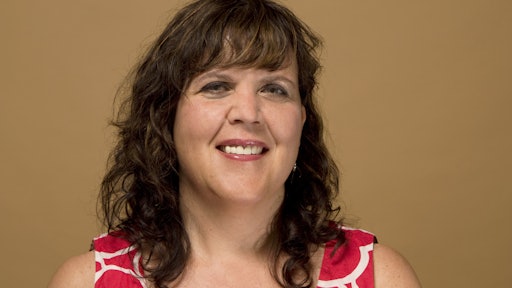 Unfortunately, the truck driver shortage isn't going anywhere. Many conditions seem to conspire against the industry—issues such as an aging workforce, high turnover due to a stronger economy, increasingly strict hours of service regulations and more. Additionally, pay increases instituted during the economic downturn only seem to increase turnover as drivers are too willing to switch to companies with perceived better pay.
The driver shortage is a significant challenge and one that continues to be a top concern for carriers. In fact, 90 percent of carriers said they couldn't find enough drivers who successfully met Department of Transportation criteria.[1] The driver shortage even threatens logistics companies' ability to compete. After all, each day they don't have a driver in the cab means lost capacity, potentially unhappy customers, lost business and potentially even an inability to win new business.
As a result, an increasing amount of carriers and private fleet operators are looking for new—but effective—ways to attract, retain and use quality drivers. This is challenging enough, but they also need better internal processes to assess candidates, speed the time to hire, identify internal candidates and decrease recruiting costs.
But the question remains: How can they achieve all of these objectives while still focusing on day-to-day operations? One way is through utilizing workforce management technology as a proven method to attract and retain qualified truck drivers, as well as to optimize the workforce to achieve maximum productivity.
Workforce Management as a New Competitive Edge
Why a focus on workforce management? When you really think about it, drivers represent the employee side of a people-powered supply chain. Without the right people in place to achieve your company's objectives, it is difficult to deliver on service commitments, hit critical deadlines or make customers happy. Workforce management solutions give logistics companies the right tools to find, hire, schedule and analyze employees for maximum impact.
More specifically, workforce management gives trucking and logistics companies a comprehensive tool to help them better manage the issue of the truck driver shortage. This can be achieved through a linear framework of attracting the right candidate, retaining key employees, and optimizing the workforce to reduce costs and improve productivity. Each of these categories is described in the sections below.
Attracting Applicants and Finding the Right Candidate
In reality, trucking executives are finding that it takes too long—and costs too much—to hire a replacement driver. Turnover now exceeds 100 percent, with the cost of replacing a single driver ranging from $2,000 to more than $10,000. These numbers are astounding, especially when you factor in the average time it takes to identify, hire and onboard a new driver at nearly two months. This means that just 150 open driver positions over an average recruitment period of 60 days represent 9,000 lost working days and millions of dollars in potentially lost revenue.[2]
To combat these challenges, some companies are even taking to hiring a driver before they complete driving school and sometimes even paying for their tuition. These strategies may increase the pool of candidates, but can add three to 12 weeks before the driver even hauls a single load. Yet, as noted by American Trucking Association Chief Economist and Vice President Bob Costello, "The shortage is more than just quantity, it is quality." [3] Experience and safety must continue to play a vital role in the selection process. In an industry in which margins are already thin, with faster delivery expectations and shorter lead times, it becomes vitally important that logistics companies decrease their time to hire.
With an automated recruiting solution—one part of a comprehensive workforce management solution—hiring time can typically be cut in half. For example, recruiting systems can streamline the complex process of identifying, hiring and onboarding best-fit drivers. Additionally, they can help eliminate disjointed processes by giving managers all the information they need to assess a candidate, including background checks and certifications, all in one place. They can also help ensure company policies and standards are consistently enforced across the entire organization. All of this helps decrease the time-to-hire, hire top talent and improve the quality of the workforce.
Additionally, many companies are using recruiting systems to create internal programs to identify and build bench strength. With visibility into existing employees' skills and career goals, these companies have a shortlist of internal candidates who may be ready to become drivers in the future.
Retaining Top Employees
The driver shortage isn't just straining internal resources through a seemingly endless cycle of recruitment, it is also limiting capacity and jeopardizing the organization's ability to compete on service levels. One thing is clear: Employee retention must be a priority. Yet during the recent economic downturn, many trucking and logistics companies turned a blind eye to programs related to retention.
Today, more companies are focusing on new ways to improve morale and retention. Not surprisingly, compensation is one of the most common methods. One important concept is the perfect paycheck—a way to assure employees that they are being paid properly. Workforce management solutions with integrated timekeeping, human resources (HR), and payroll applications are an effective way to make sure complex pay rules, vacation and time off, and industry regulations are all factored in correctly to give employees a perfect paycheck each and every time.
Also, when it comes to tracking employees' time, calculating bonuses and implementing performance-based pay initiatives, a compensation tool is very effective. Today, only 6 percent of carrier pay packages are performance-based, but the trend is going up.[4] As an increasing amount of carriers move to these performance-based pay programs, workforce management solutions will be critical to their success.
Optimizing the Workforce
Today, labor costs typically exceed 50 percent of an operating budget and could account for as much as 75 percent in controllable costs. Unseen and uncontrollable labor costs can have a significant impact on profit margins. Idle or under-utilized workers create non-value labor expenses—and it can quickly add up. For example, for an organization with a $10 million payroll, just five percent in non-productive time wastes $500,000 annually.
Again, a workforce management solution can help you get a handle on these costs. It can provide real-time visibility into critical labor information, so you can better manage labor performance to uncover hidden or lost capacity. Real-time dashboards can help you match truck drivers to the best routes, and help you identify where you may be over- or under-staffed. You can optimize capacity by instantly reallocating labor to eliminate overscheduling, which creates costly non-productive time, or underscheduling, which often leads to inflated overtime.
Full Speed Ahead
When it comes to finding and keeping truck drivers, and other top talent, workforce management technology can be an extremely effective tool. Discover how the right solution can help you attract and identify the right candidates, engage and retain them, and optimize their productivity on a daily basis. Even better, all of this adds up where it matter most: increased competitiveness, top-line revenue growth and a stronger bottom line.
Malsya O'Connor is the director of the Logistics Practice Group at Kronos Incorporated.
[1] Business Insider, There's A Huge Shortage Of Truck Drivers In America — Here's Why The Problem Is Only Getting Worse, August 4, 2014.
[2] Upper Great Plains Transportation Institute, The Costs of Trucker Driver Turnover.
[3] The Houston Chronicle, "The Trucking Industry is on a Roll with Hiring, Jobs," June 9, 2014.
[4] Overdrive, Did 2013 Forever Change the Way Drivers are Paid? Performance-based Pay Making Headway, January 31, 2014.
Companies in this article