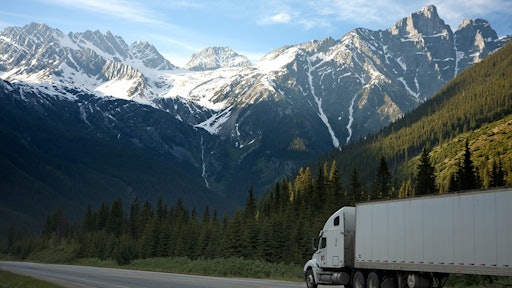 Driver turnover remains high in the trucking industry, but the American Trucking Associations still has a positive outlook on the numbers.
According to Logistics Management, ATA reported that the turnover rate at large truckload carriers saw an 11 percent decline in the third quarter, causing the carrier turnover rate to stand at 87 percent. While the number appears to be high, it is the lowest it has been since the first quarter of 2017.
The drop helps counter the 4 percent increase in the second quarter, which brought the annualized rate to 98 percent, according to Logistics Management.
However, driver turnover rate for smaller carriers in the third carrier was flat at 72 percent, with the turnover rate less-than-truckload carriers down 4 percent to 10 percent.
There are many ways to interpret the third quarter data, but ATA chief economist Bob Costello believes that large pay increases that fleets have been offering have been working to retain current carriers.
Still, there is much needed to work to happen before we can call it more than a blip on the radar. While increasing pay is working, the extreme tightening of the driver market will continue to challenge fleets looking for qualified drivers. Companies will need to continue to provide financial aid options for potential drivers to attend driver training schools, give sign-on bonuses and increase pay.
Costello previously told Logistics Management, "Turnover is not a measure of the driver shortage, but rather of demand for drivers. We know that as a freight demand continues to rise, demand for drivers to move those goods will also rise, which often results in more driver churn or turnover. Finding enough qualified drivers remains a tremendous challenge for the trucking industry and one that if not solved will threaten the entire supply chain."
One quarter does not mark a sudden shift, though. Yet, the ATA data remains encouraging.