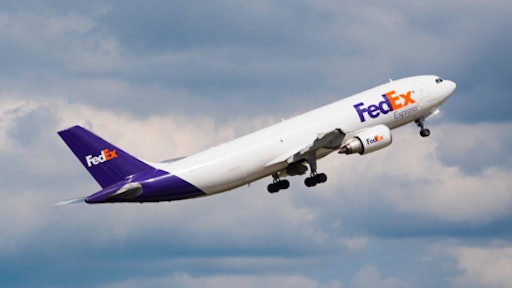 FedEx has halted its plan to begin cargo flights to Cuba as tensions between the country and the U.S. have risen.
According to Bloomberg, the courier won't file for an extension of the startup date. FedEx is also abandoning its right to fly five weekly frequencies and evaluating "alternative all-cargo service options to Cuba."
The withdrawal comes after FedEx has spent more than two years to start a service to Cuba. The company previously won approval for cargo flights to Cuba back in 2016 when former President Barack Obama sought to normal ties with the island, Bloomberg reports. Since Trump took office, relations with the country has chilled, and the administration enacted new restrictions in 2017 on Americans traveling to Cuba.
Since winning approval, FedEx cited a series of obstacles starting the service, including finding local partners and securing airport ground services, according to Bloomberg.