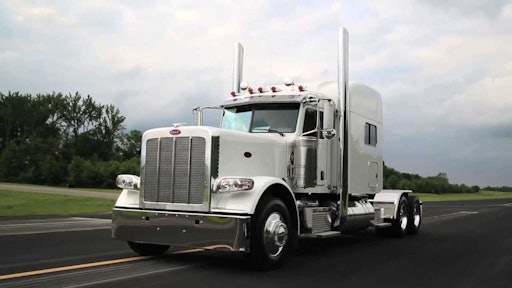 The Environmental Protection Agency (EPA) moved to grant a loophole that allows a major increase in the manufacturing of a diesel freight truck that produces 55 times the air pollution as trucks that have modern emissions controls, the New York Times reports.
The move came after manufacturers that sell the glider trucks lobbied for it. According to the New York Times, the trucks use old engines that were built before new technologies that reduces emissions of particulates and nitrogen oxide, which is often blamed for asthma and lung cancer.
The trucks were strongly opposed by the American Lung Association, environmental groups, UPS and Volvo Group.
Agency officials confirmed to the New York Times that through the end of 2019, the EPA will not enforce an annual cap of 300 gliders per manufacturer that had been imposed in January.
The glider truck concept originally started so that engines of newer trucks that were involved in accidents could be transferred to new truck bodies. As emissions control requirements went into effect, companies began to attract buyers from outside the United States that wanted to evade the new rules by getting trucks that were cheaper to run.
Fitzgerald Glider Kits of Crossville made around 3,000 gliders in 2017, the New York Times reports, and production is expected to return to that level.
The agency is only enforcing discretion for the next two years, so glider manufacturers that could effectively ignore the legal limit that still remains in place. The New York Times reports that the EPA is also considering delaying the 300-unit cap until 2019.
The loophole was condemned by environmental groups and requested that the White House block the EPA from creating it, citing the effort to reduce air pollution caused by diesel trucks have been embraced by both parties for the last twenty years.
According to the New York Times, a year's worth of truck sales is estimated to release 13 times as much nitrogen oxide as all of the Volkswagen diesel cars with fraudulent emissions controls.
To read the full original New York Times article (may contain a paywall), please click here.