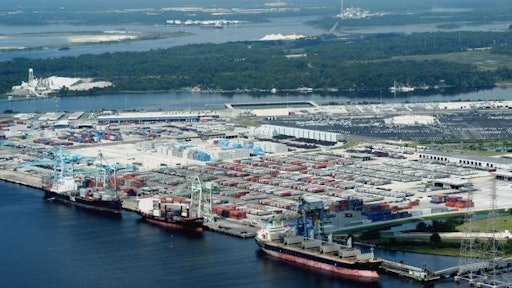 Reuters reports that automakers are rushing to ship vehicles to the US to avoid any higher tariffs that may be placed. According to port data, ports had a surge of vehicle exports and imports in May.
Three off the leading US ports for importing automobiles, Baltimore, Jacksonville and Brunswick, Georgia, unloaded a combined 23,000 more care than they did a year earlier in may, Reuters reports. Officials out of Baltimore and Jacksonville said that for the month of May they were up 39 percent and 19 percent.
West coast ports also saw a rise in imports. The port of Long Beach said that vehicle imports were up 3.4 percent, however, exports were down 24 percent, according to Reuters.
The sudden increase in vehicles coming to the US was not due to a surge in sales, though. Sales of European and Asian vehicles were flat or down this year, Reuters reports.
For the last few weeks, the Trump administration has stirred up some commotion by saying that they were investigating whether to increase tariffs on cars from the European Union and other trading partners, much to automakers' dismay. Toyota and GM both warned the US that extra tariffs on vehicles would only hurt consumers and cost hundreds of thousands of auto jobs. Harley Davidson has already made arrangements to move production overseas just to avoid steep tariffs.
However, Reuters reports that even without tariffs that automotive industry was expected to have a weak sales year. If tariffs get enforced, automakers could either raise prices or absorb the higher cost.
On the other hand, Chinese automakers sought to slow down vehicle imports after it was told that tariffs on foreign-made vehicles would drop to 15 percent from 25 percent starting July 1. Reuters reports that Chinese port data is not available for May, but imports rose 5.7 percent in April.
To read the full original article, please click here.