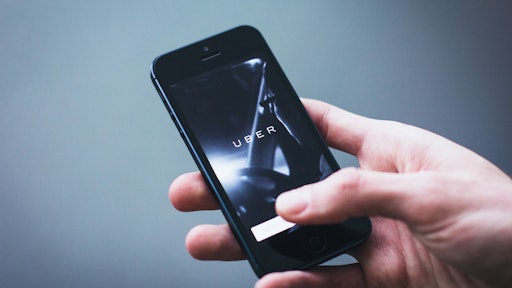 According to Trucks.com, Uber Freight added a new feature it its app that targets small trucking fleets.
The new "fleet mode" tool is specifically aimed at companies with 10 or less trucks. The tool allows dispatchers to find and assign loads based on multiple drivers' availability without having to leave the app, Trucks.com reports. The new features includes smaller trucking companies after having been requested to do so. Trucks.com reports that nearly 90 percent of all motor carriers in the U.S. have six or fewer trucks. The app was originally intended for owners with one truck.
Uber has seen the trucking industry as an ideal area of expansion for the company. According to DAT Solutions, there are about 6.6 loads for ever available truck trailer compared to the 3.5 loads per every van last year.
Uber's intention for the "fleet mode" tool is to help improve communication between dispatchers and drivers who can connect through the app. Once the dispatcher assigns a load to a driver they will receive a notification and can respond if they're able to haul it or not, Trucks.com reports.