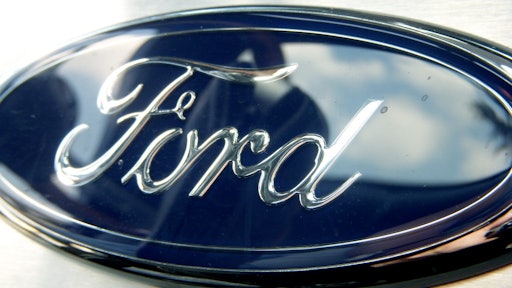 Ford Motor Co's imported vehicles are allegedly being held up at Chinese ports, Reuters reports.
Ford cars and its premium Lincoln brand were facing delays at customs, according to Reuters. Officials were asking for extra technical checks. Two sources said U.S. made models of some German carmakers being brought to China were also affected by the delays.
The automaker was asked to do extra checks on emission components.
The delays add to a list of American products that are currently facing issues at China's borders. Some trade experts believe that China is sending a warning to Washington in response to U.S. trade demands made on the country last week.
Sources told Reuters that delays for Ford vehicles have been going on the last two weeks.
"Customs pretends there are technical non-conformities of some nature that won't allow them to clear these U.S.-made cars through customs, but the U.S.- China trade frictions must be the background to this although no one will officially admit it," the source tells Reuters.
Japanese and German carmakers are allegedly not experiencing any similar delays that the U.S. is currently dealing with.
Donald Trump threatened tariffs on up to $150 billion of Chinese goods, with China fighting back with its own list. The U.S. alleges that the country misappropriates U.S. technology through joint-venture requirements, unfair licensing practices, outright theft and state-backed acquisitions of American technology firms, Reuters reports.
Beijing has denied any accusation of the country delaying American vehicles on purpose.
Ford is one of the automakers that has much to lose if a trade war erupts. Last year it shipped 80,000 vehicles to China with more than half of them including Lincolns.
China's top economic official will visit Washington next week to continue trade talks.