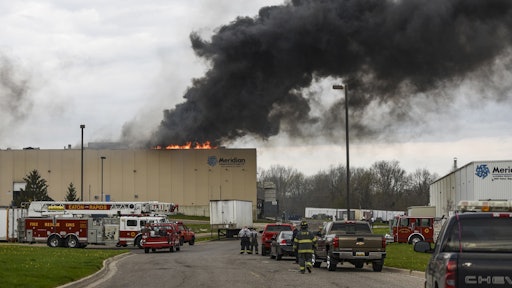 Ford was forced to suspend all production on its F-150 pickup due to a fire at a parts factory in Michigan. The F-150 has been the country's best-selling vehicle for the last 35 years.
The first is affecting a majority of the North American auto industry, but Ford is experiencing the hardest hit.
In a briefing, Ford executive vice president and president of global operations Joe Hinrichs said that the company will have to rebuild its entire supply chain.
The F-150 make up a multibillion-dollar brand that drives profits for the automaker. The current enterprise value for the F-Series trucks is grater than Ford overall.
The fire at Meridian Magnesium Products in Eaton Rapids, Michigan, caused an assembly plant in Missouri to shut down and over 3,000 employees went home due to a parts shortage.
Currently, the F-150 is only built at two sites, and it the length of the production halt has not been determined. Analysts have said that Meridian is the only supplier in North America that is capable to supply the product at the volume Ford requires.
Detroit Free Press reports that the factories could be down for several weeks, creating concern for investors and workers.
According to Erich Merkle, U.S. sales analyst for Ford, the automaker only has an 84-day supply of F-Series trucks. So far this year the company has sold 287,295 F-Series trucks.
The plant closure is affecting other companies besides Ford. Fiat Chrysler Automobiles was also affected. As a result, the company will have to adjust production schedules and minimize plant downtime to make up any lost production.
GM is also reeling the affects and halted production due to supply chain constraints.
The Lansing State Journal reported that portions of the Meridian plant will remain open. The fire and explosions damaged the main area of the plant's roof.
To read the full original article, please click here.