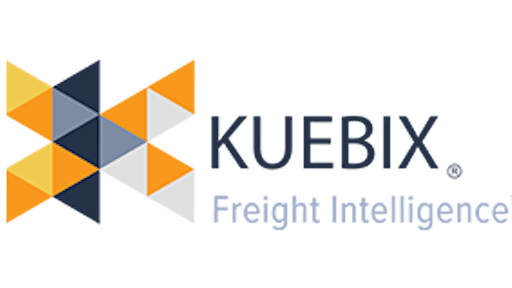 Kuebix announced that its transportation management system (TMS), Kuebix TMS, is being utilized by over 10,000 companies. The growth can be attributed to its cloud-based system, ease of use, integration, upgrade capabilities, and the depth and breadth of features that lead to greater efficiencies and lower transportation spend.
"Kuebix TMS is quickly becoming an industry standard as it continues to grow at an incredible rate. In less than 3 months, Kuebix has more than doubled its user-base, adding over 5,000 unique companies," says Dan Clark, Kuebix founder and president. "We expect this rapid growth to continue as shippers at every size company discover how easy it is to begin managing their freight and streamlining their logistics operations with Kuebix."
Kuebix's growth shows no sign of stopping. Shippers are discovering the benefits of having increased control, greater visibility and stronger collaboration.