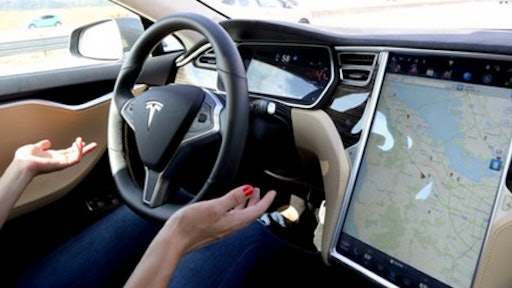 Tesla CEO Elon Musk said during the company's fourth-quarters earning call that they will drive one of its vehicles from Los Angeles to New York in autonomous mode. The self-driving road trip was originally scheduled for 2017, but featured a series of delays because the code wasn't ready to rollout to all Tesla vehicles.
Tesla first began rolling out its autopilot hardware in 2016. Musk believes that the new hardware will be able to support full autonomous capabilities once the software is ready. However, a rollout will depend on if there are regulations put into place for autonomous vehicles.
Tesla could have a huge advantage against its competitors in the race for autonomous vehicles. All Tesla cars are equipped with software and hardware necessary to collect data, further improving its ML system.
"The upcoming autonomous coast-to-coast drive will showcase a major leap forward for our self-driving technology. Additionally, an extensive overhaul of the underlying architecture of our software has now been completed, which has enabled a step-change improvement in the collection and analysis of data and fundamentally enhanced its machine-learning capabilities," Musk stated in the fourth quarter earnings letter.
To read the full original article, please click here.