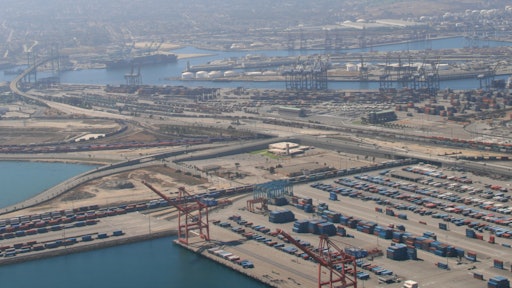 The city of Los Angeles filed three lawsuits against some of the busiest port trucking companies in the country Monday, demanding they stop systematically exploiting their workers in the wake of reports by the USA Today Network.
"This abuse, this disgraceful exploitation has to stop," City Attorney Mike Feuer said at a news conference Monday, citing USA Today's "scathing" coverage of the industry.
Feuer alleged CMI Transportation, K&R Transportation and California Cartage Transportation Express represent industry leaders that knowingly violate state labor laws with "devastating practices" meant to increase executives' bottom lines while driving their workers into debt.
The three companies are part of the California Cartage family of outfits recently bought by New Jersey-based NFI Industries. Those companies helped spearhead the lease-to-own contracts that became pervasive across the industry.
To read the full original article, please click here.