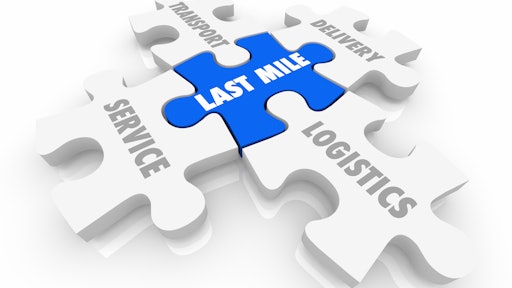 iQoncept - stock.adobe.com
There are differing interpretations of "last mile," which range from order placement to delivery, dispatch to delivery and pickup to delivery, according to a recent FRAYT survey. In fact, this variation suggests a need for businesses to consider expanding their definition of last mile to enhance operational efficiency.
"The last mile is often the final touchpoint between a business and its customers, leaving a lasting impression," says Jim Waters, VP, marketing at FRAYT. "The findings of our report underscore the vital role of last mile delivery in today's shipping and delivery landscape."
From EIN Presswire:
While 41% of the survey respondents define the last-mile value chain from order placement to delivery, 33% stated it was between dispatch and delivery, and a further 22% said they consider the last mile to be strictly between pickup and delivery.

Adopting freight technology solutions like real-time tracking and route optimization improves last-mile operations, with 63% of the survey respondents mentioning it increased customer satisfaction. 47% of the respondents agreed that technology had improved their delivery accuracy, with a further 38% stating it also reduced their delivery time.

37% of surveyed respondents dedicate over 50% of their overall logistics operations to last-mile delivery services.

The challenge of freight capacity in last-mile delivery is a growing concern for businesses, with 40% of the respondents pointing to capacity as a substantial hurdle to providing reliable last-mile delivery.

42% of the respondents intend to increase technology integration in the future.

79% of respondents surveyed consider the last-mile segment as very or extremely important in providing a competitive edge.