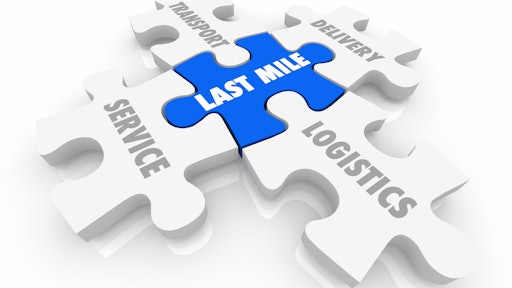 iQoncept - stock.adobe.com
Close to 89% of respondent are struggling with their last-mile delivery operations, with the top reason being the complexity of their tech stack (37%), according to research from Bringg. Accordingly, over one in three struggle to manage multiple fulfillment channels through disparate technologies.
"The retail industry evolved at an unprecedented rate in 2022, and consumers became accustomed to fast, same-day delivery," says Guy Bloch, CEO of Bringg. "Ultimately, in 2023 the delivery experience frontier is moving toward new elevated standards, where consumers expect convenience and control, demanding flexible delivery options, transparent communications and all at an affordable price. Retailers need to focus on investing in the right technologies and leveraging relevant partners, to successfully compete in an increasingly saturated market."
From PR Newswire:
In order to stay competitive in 2023, retailers will need to offer multiple flexible delivery options.

61% are planning to offer self-scheduled delivery

in 2023, and 56% including subscription-based delivery

.

49% of retailers are still lacking flexibility

during peak seasons, and 37% are unable to scale up or down drivers

as necessary, resulting in reduced profits.

32% of respondents

claim that integration with third-party carriers and fleets is a growing challenge; causing lack of real-time delivery options, which negatively affects cart abandonment as well as customer loyalty and retention.