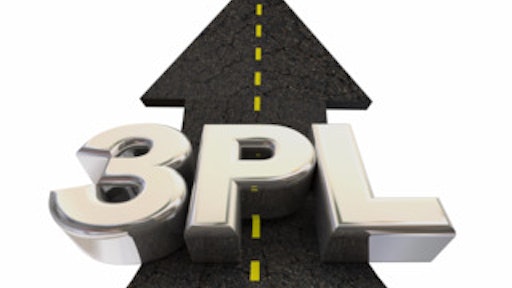 iQoncept_AdobeStock_261895566.63615da3ec58d
The retail winds are shifting yet again, and it is time for industry leaders to adjust their sails before venturing into the New Year. The retail and fulfillment space has entered a new era of challenges with the rise of inflation and geopolitical turmoil impacting sourcing and supply chain operations and costs. At the same time, surging gas prices, employment insecurity and rising economic tensions are shifting consumer behaviors and adding another layer of complexity to the retail and fulfillment industry.
Despite market volatility, retail supply chain leaders and third-party logistics (3PL) providers continue to map out a business game plan for the year ahead. By extrapolating from previous recessionary periods and the supply chain dynamics of recent years, four focuses should be top of mind in 2023: navigating inflation, establishing robust inventory management strategies, employing automation and talent retention and development.
Inflation raises costs all-around
The No. 1 concern for retailers and 3PLs this year is rising costs – from every direction. Labor, rent, packaging and transportation are increasing and retailers are looking for cost savings to offset and maintain their margins.
To navigate inflation, 3PLs must identify proactive solutions that offer potential savings opportunities while enhancing client growth. For example, some companies still use packing slips inside their packages, which drive up costs – paper, toner, printers and time to print and insert.
Similarly, the returns process needs to be streamlined and made simpler for many retailers, and 3PLs must lead the way. The National Retail Federation reported in 2021 that 16.6% of total merchandise was returned, totaling $761 billion of profit. Returns are on the rise as online shopping becomes the preferred channel, so retailers and 3PLs need to understand how growing return rates impact their profits. In response, 3PLs will expand their view of inventory by investing to create connectivity between warehouses and stores, so products returned to different locations will still be tracked in a single network view. Seasonal customer support agents will also stay on longer at the beginning of the year to handle higher volumes of contact around returns. Not only is the customer experience better with easy returns, but it also puts products back in the warehouse to be stocked and sold appropriately at a much faster pace, benefiting the bottom line.
Inventory concerns seek equilibrium
Inventory surplus became the primary challenge of most retailers and brands this year. While inventory issues are being addressed, in the first quarter of 2023, some retailers will continue to face higher-than-expected stock levels due to holiday performance. Still, retailers should expect to undergo a reset and face less concerns from inventory surpluses in the new year.
Decision-makers must prioritize evaluating 2022 key learnings and identifying the methods and strategies that generated success. For instance, Radial's annual Peak Consumer Survey revealed that 33% of consumers expected holiday e-commerce deliveries to be made within 2-3 business days, up from 14% in 2020. Thus, pre-pandemic delivery expectations are the new norm, and retailers and 3PLs need to plan accordingly to keep customer loyalty. As such, retailers should assess where their organization created agility to source products differently and match expected consumer demand to inventory flow.
Additionally, the retail industry needs to return to equilibrium, as many retailers were likely sourcing stock around the premise of "just in time" in 2019, and in excess in 2021. With eCommerce holding a large percentage of the retail industry, there is no north-star baseline figure each retailer needs to work toward. Instead, retailers can identify strategies that enable them to balance their inventory levels to achieve their 2023 goals accounting for the continued economic uncertainty.
Automation ushers in opportunity and agility
For 3PLs, the prime area of opportunity is using automation and robotics to enhance distribution, warehousing and fulfillment services. Due to the growth of e-commerce, the integration of contemporary technology like goods-to-person solutions, autonomous mobile robots and robotic arms has opened the door to optimize and increase accuracy and efficiency in e-commerce fulfillment centers. Autonomous technology is essential for streamlining repetitive tasks and works best alongside human employees, allowing them to shift their focus to activities that are higher value add and promote growth.
Automation further helps 3PLs take meaningful steps in their sustainability journeys. Retailers and 3PLs have made sustainability commitments for 2025 and 2030, and time is running out where infrastructure changes are needed. Automation also enables reductions of wasted energy and product, tracking variable product volumes to maximize production processes and aggregating data for real-time insights. These solutions will make sustainability progress more tangible.
For retailers, the advantage of automation and partnering with technology providers yields the ability to address capacity concerns, especially when large peak volumes are involved. Automation strikes a balance between cost and service as it has become more difficult for retailers to invest in solutions that may be idle for 10 months of the year. Technology solutions must be flexible to scale with volumes in today's economy.
Talent is essential
While economic headwinds are shifting focus and decision makers are evaluating cost-saving solutions and strategies, 3PLs and retail supply chain leaders need to continue to invest in talent retention and development. While this past year's labor market was more favorable to talent-seeking managers, the scales will right themselves. Employers will continue to focus more on people by looking for more full-time associates (vs. temporary), improving attendance and increasing training and development so that the warehouse teams deliver quality work with a focus on productivity.
Onboarding and career growth will continue to be the main drivers for talent retention and attraction. Leaders in this space have begun to offer onboarding materials in different languages to match a candidate's preferred language, which also helps attract a wider talent pool. Both workplace culture and schedule flexibility are important to workers and employers are trying to find that middle ground.
A new horizon
As retailers and 3PLs prepare for another period of uncertainty, change in consumer behavior is inevitable. Retailers and 3PLs can chart their course for 2023 by staying in tune with consumer expectations around pricing, inventory and deliveries, which in turn will help them facilitate an easy shopping experience for shoppers who may be spending less.
Retailers and 3PLs face a real opportunity to adjust strategies and drive business agility. The implementation of robotics and greater investments toward talent retention and development will aid retailers and 3PLs in the year ahead and beyond.