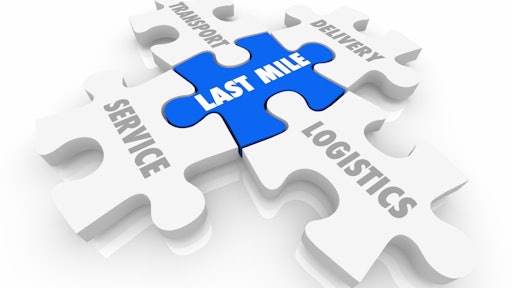 iQoncept - stock.adobe.com
DispatchTrack released its intelligent visibility platform for the last mile. The artificial intelligence (AI)-powered dashboard provides the next level of control, clarity and actionable insights to improve and predict ETAs.
"Given the dynamic nature of deliveries, there are so many factors affecting ETA. It's only when you have full visibility into delivery operations that you can manage proactively. Our dashboard is redefining last mile visibility end to end by providing the highest level of visibility and predictability so hiccups can be avoided and customer communication is proactive and straightforward, not reactive and frustrating," said Satish Natarajan, DispatchTrack co-founder and CEO. "Our visibility platform offers intelligence on a single pane of glass to make decisions at the speed of business. The right control means better routing, better driver management, and better inventory insights which results in a better delivery experience. Deliveries arrive as promised, instilling brand trust."
From PR Newswire:
DispatchTrack

offers a dashboard with a single, consolidated view of how each delivery is unfolding in real-time. The intuitive interface enables users to immediately see on-time delivery and order completion rates, the number of items delivered for the day and the status and delivery time or ETA for each order, broken down by service unit.
For consumers, the platform also offers live order tracking, empowering end customers to check on order statuses and delivery ETAs in real-time.
The dashboard also offers additional functionality to ensure seamless exception management on the day of delivery, including dedicated exceptions tab to visualize orders that have been flagged, real-time automated exception alerts and live chat with drivers and customers.