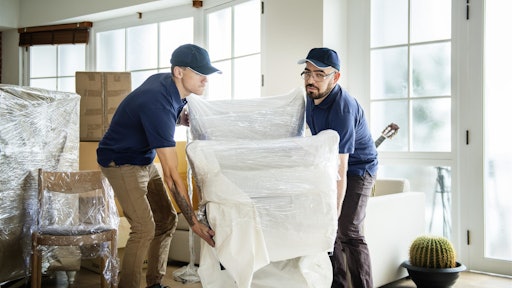 imgpsh_mobile_save - stock.adobe.com
Deliveright announced Grasshopper Lite, a proprietary artificial intelligence (AI)-powered trial version of its flagship solution for final-mile delivery of big and bulky goods such as furniture.
"Customers expect an exceptional experience regardless of the state of the supply chain, and it's on market leaders to integrate technology into the traditionally manual world of transporting and delivering large, tangible products," says Doug Ladden, CEO of Deliveright. "Our team is dedicated to developing digital solutions to help delivery companies and merchants provide better and more transparent service to their customers."
From GlobeNewswire:
Grasshopper automates traditionally manual supply chain processes, improving the logistics and final-mile delivery of heavy or bulky goods that weigh over 150 pounds or require assembly or installation (such as bunk beds) beyond FedEx/UPS capabilities.
The Lite version empowers more merchants and logistics companies shipping heavy goods with control over all stages of fulfillment. It enables real-time data and delivery tracking from the point of origin to the customer's home, shipping cost analysis and service levels ranging from curbside to full white-glove delivery.
Grasshopper Lite combines warehouse management systems (WMS) and transportation management systems (TMS) under one roof.