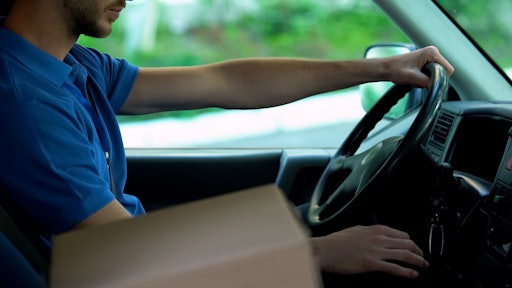 motortion/stock.adobe.com
E-commerce companies witnessed an enormous rise in orders during the pandemic because of lockdowns and restrictions with physical stores out of bounds for customers. The stress on faster deliveries and safer handling of products has increased due to high delivery demands. Last-mile delivery is not just a marketing gimmick to attract customers, but a necessity not only for e-commerce giants, but for small e-commerce businesses, as well.
According to Accenture, 89% of retail, manufacturing and logistics companies believe that e-commerce creates a greater need for faster deliveries. It is this demand for faster delivery that is driving the concept of last-mile delivery or last-mile logistics.
What is last-mile logistics?
Last-mile logistics refers to the final step in the delivery process from a distribution center, or facility, to the end user. As the name implies, it is the last-mile delivery, but such delivery can vary from a few blocks to 100 miles/160 km. Most of the time, last-mile logistics involves use of small carriers to deliver goods to consumers. According to global strategic consultancy firm McKinsey and Company Inc., parcel shipping is currently valued at over $83 billion and the growing e-commerce market will double the value in about 10 years in mature markets. Additionally, shippers of all sizes have identified last-mile logistics as a cornerstone in driving growth and profitability.
Why it is important
The entire process of manufacturing a product and making it available to customers depends on last-mile delivery. Both first-mile and half-mile delivery are backend and do not deal directly with consumers. Last-mile delivery is the part that interacts with the customer.
Now, if one removes last-mile delivery from the picture, consumers must physically pick up their orders from a store or a distribution center. So, a customer has to spend on the product and also the transportation cost to get it from the seller.
In addition to cost, there may be issues like delays, product handling, item tracking and damage in transit that a customer has to bear. With last-mile delivery, customers can have a product delivered to their doorstep and also track all transit activities. It also allows customers to choose between self-collection and home delivery of products.
What are the advantages of last mile for supply chain?
During the online economy boom, it became clearer than ever that, for small and medium enterprises (SMEs), the last mile is an essential tool to survive and grow. It gives them an advantage in a hugely competitive environment and ensures quality and safety of the process from the moment a product leaves the warehouse until it reaches the end consumer.
Advantages of last-mile logistics in the distribution chain:
Reduces operational costs. Specialized technology and algorithms in shipments with efficient delivery services reduce logistics costs by up to 40% (Source: Borzo)
Optimization of delivery time for the end customer
On-demand shipment that is to be delivered either to private homes or commercial establishments
Improve customer experience by offering innovative technological services
Increase in quality and variety in transportation mode. They offer available solutions that integrate everything from trucks, vans and SUVs to faster and lighter solutions, such as motorcycles. All these support real-time geo-location technology, route optimization and service customization, according to the needs of different industries
Last-mile delivery management
Managing deliveries individually can become challenging without productive tools and infrastructure. For instance, if you are delivering to a newly developed area outside town and do not have proper GPS mapping, last-mile delivery can be challenging.
Here, you will need smart delivery management software that can help with automation of delivery assignments and order management, among others. There are logistics companies like Dunzo, FedEx direct, Borzo and so on that help with automatic assignment of individual delivery orders to delivery staff based on location, time and route to minimize delays.
Last-mile tracking
When one focuses on faster individual deliveries, last-mile courier tracking takes center-stage. Tracking allows companies to optimize the route and ensure faster deliveries. Especially for urban areas, bypassing traffic spikes and reaching the customer's location becomes essential.
Take the example of food deliveries. If you are going to serve hot and fresh food to your customers, last-mile courier tracking is vital for better customer experience. About 55% of customers stop buying from an e-commerce store after 2/3 late deliveries. So, tracking delivery becomes very important.
For a small e-commerce business, the last-mile approach is critical for daily operations. Deliveries can be broken into smaller units for better management than a bulk approach. Moreover, there are several challenges to the last-mile delivery system which can be turned into an opportunity with the right kind of technology solutions.