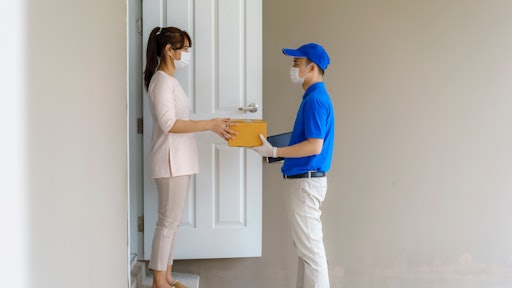 ake1150/adobe.stock.com
AxleHire today announced a new agreement to provide their last-mile delivery service to cross-border ecommerce company SEKO Logistics. SEKO Logistics can now use AxleHire's technology to provide offshore ecommerce businesses with next-day shipping once an order enters the U.S. Last-mile delivery technology can help make the last-mile of deliveries more accurate. Reducing mistakes like broken products and making sure the product actually is delivered to the consumer within one day. SEKO is the first company to use AxleHire's new delivery model.
"Customers like SEKO who want to keep everything in-house now have access to AxleHire's technology under their brand," said Adam Bryant, AxleHire CEO. "AxleHire easily connects directly with any system a customer needs and is pre-integrated with popular third-party systems making it easy to implement a last-mile delivery strategy simply and quickly."
From AxleHire:
AxleHire's

last-mile delivery technology orchestrates every element of last-mile urban delivery including reconfigurable sortation, scalable location capacity, dynamic routing, a surge-ready driver fleet, and more to flex with the continuously shifting parameters of the last mile.
Advanced dynamic routing algorithms balance supply and demand in real-time, creating dense routes for greater delivery efficiency (and happier drivers), while data-driven predictive analysis enables continuous optimization of service levels for clients.

AxleHire's

last-mile delivery technology allows SEKO to efficiently and cost-effectively connect its international supply chain from production to door.
The delivery process starts in China where SEKO prints out an

AxleHire

delivery label for parcels that will be delivered to the end customer.
Once packages land in the U.S., SEKO utilizes

AxleHire's

proprietary technology to sort and route the packages at their warehouses.

AxleHire

then sends drivers directly to SEKO's fulfillment center the next day to deliver the packages to customers.