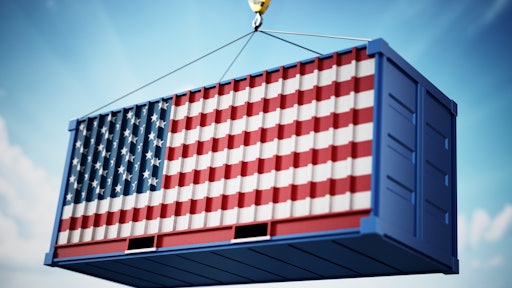 Destina
The United States is set to emphasize more on "friendshoring" in 2023 by relocating supply chains to countries that are "friends" or allies of each other, according to a new report by Container xChange. The objective is to prevent countries – especially China and Russia – from using their market advantages in key raw materials, foods and products.
"The overall outlook for the year 2023 remains gloomy. Europe is hit hard with all-time high inflation; China struggles to cope with the virus and the U.S. continues to witness hinterland transportation challenges and labor unrest. Most of these challenges will stay until 2023. Consumer confidence will pick up, but it really depends strongly on whether we witness more disruptions in the coming times," says Christian Roeloffs, co-founder and CEO of Container xChange.
From Container xChange:
70% of respondents find lockdowns in China to be the biggest global event impacting businesses in 2022

88% of respondents fear that the biggest impeding factor for businesses in 2023 will be inflation and recessionary fears, followed by implications of war, impact of COVID-19 in China and worker strikes.

60% of respondents believe continued lockdowns in 2023 will impact businesses financially and production-wise and will also lead to a loss of global contracts/partnerships

.