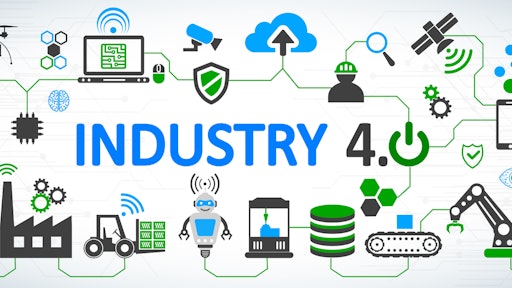 AdobeStock_300026477
Revolutions in data science (Internet of Things, analytics and artificial intelligence), material science (electric vehicles) and engineering (autonomous vehicles) are expected to create a seismic shift in the future of freight, according to a recent Deloitte study.
Nearshoring efforts are underway across a significant number of industries. For instance, China's dominance in global trade is expected to wane, with trade growth dropping from 26% to 13% in the next five years, and countries in Central and Southeastern Europe, as well as Central America and Mexico, picking up the slack with competitive labor and closer proximity to end-use markets,
From Deloitte:
Research shows increased interest in moving manufacturing closer to the end consumer to mitigate disruption risk and the inflationary impact on the cost of goods.
Companies with advanced, unified digital strategies are currently at a significant advantage, as an industry that still suffers from data fragmentation rushes to close the gap. Nearly half (48%) of survey respondents expect data to improve visibility into assets and goods in the next three years. Over the same time horizon, many say data will help improve customer relationship management (44%) and workforce optimization (35%).
Cloud services providers, megaretailers, vehicle manufacturers and tech startups are pursuing the transportation industry and its profit streams.
Transportation leaders are in the process of reshuffling their structure and operations—60% are outsourcing non-core capabilities and a similar share (59%) are actively seeking acquisitions to expand their capabilities.
The coming wave of next-generation vehicles harnessing electric power, autonomous technology and IoT data will not only alter the capabilities, efficiency and sustainability of the transportation system, but will also potentially precipitate a power shakeup. 60% believe it is inevitable that truck manufacturers will seek to become fleet managers as technology advances and lines of supply are redrawn.