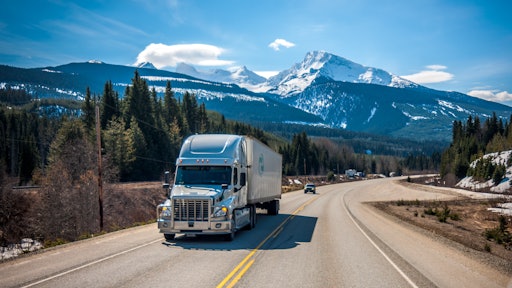 Unsplash
Motor carriers in Texas who hold a superheavy/oversize permit have to renew their licensing by August 31st in order to continue to operate heavy/oversized vehicles in the state.
In case you have to undergo the renewal process, it's important to keep in mind that you also have to renew your superheavy/oversize permit bond. As one of the criterias for the licensing, the bond should be kept active as well.
The steps in the renewal procedure
Holders of permits for oversize or overweight vehicles in Texas have to renew them annually before August 31st. The renewal process entails completing the application form and supplying the DMV with all required paperwork as during the initial permit issuance.
Meanwhile the permit bond has to be renewed as well. Carriers will need to conduct this process before the renewal deadline, as otherwise your permit will automatically expire.
In addition, you also have to cover the renewal fees applicable to your case which will be based on the number of counties in which you want to operate. The fees start at $175 and go up to $1,000, depending on the number of counties you choose. During your renewal, you may also have to pay distributing fees, as well as fees for sticker issuing and notifying counties.
The superheavy or oversize permit bond renewal
In order to keep your permit active, you will also have to renew your surety bond. The required bond amount is $10,000. You have to use the official bond form provided by the DMV, or obtain an original bond continuation certificate. In this way, you ensure your compliance with Chapter 623 of the Texas Transportation Code.
The bond is required in order to guarantee that you will make any required payments to the state in case your vehicles cause damages to state highways, or if you transgress from your obligations under the Code.
Since you have to comply with the renewal date, it's a wise move to launch your bond renewal process as soon as possible. Besides ensuring your legal compliance, this can also help you save on your bonding. The more time you have before the deadline, the better bonding options you can discover.
Cost-saving tips
Every time you renew your surety bond, you also have the opportunity to reduce its cost. The bond price is calculated on the basis of your personal and business finances. They include your personal credit score and company financials, as well as any assets and liquidity you have, and even your professional experience.
The more stable these factors are, the smaller your bond premium is likely to be. Thus, before your next bond renewal, you can take steps to improve these criteria, so that you can lower your bond price.
What is your experience with renewing your Texas superheavy or oversize permit bond? Please share your insights in the comments below.