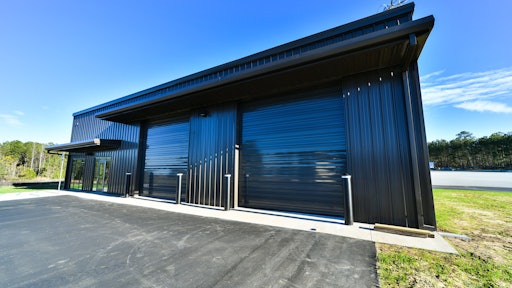 Auburn University
Auburn University opened the doors to a sophisticated new autonomous vehicle research facility at Auburn's National Center for Asphalt Technology (NCAT) test track, what is said to be one of the few facilities of its kind in the nation attached to a test track.
Auburn University first announced the development of the $800,000 facility earlier last year.
From Auburn University
The facility provides a garage with multiple bays and lifts for commercial trucks and passenger vehicles, office space for researchers, a conference room and an observation area overlooking NCAT's 1.7-mile oval test track.

With a growing research thrust in transportation engineering, the autonomous research facility also demonstrates Auburn's commitment to supporting these research initiatives.